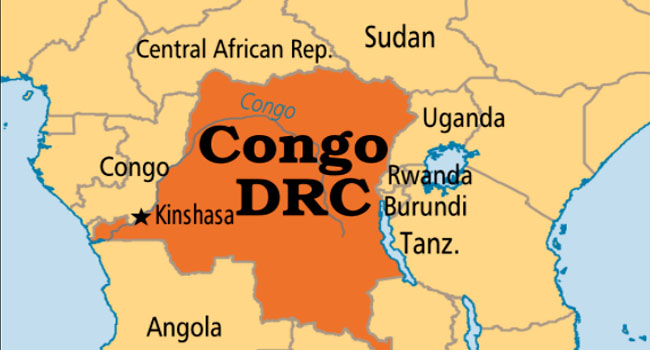 Three people were killed in a town in eastern DR Congo on Monday when police opened fire at a protest over poor security, a local official told AFP.
"There was a demonstration in which three people have just died — a young man of about 25 who was shot in the abdomen and died in the hospital, a Pygmy who was shot and died immediately, and another child who was shot and also died," said Donat Kibwana, chief administrator for the Beni region.
The incident happened in Oicha, a town about 30 kilometres (18 miles) north of the city of Beni.
Beni is the capital of North Kivu province, where murder, extortion and other crimes are rampant.
The region, which is also struggling with an epidemic of Ebola, is in the grip of militias who have killed hundreds of people over the last five years.
The Oicha protest came a day after an attack attributed to a Ugandan Muslim militia called the Allied Democratic Forces (ADF) in which two people were killed.
Noella Katongerwaki, a representative of grassroots groups in the Beni region, said: "The police dispersed the protesters with live rounds and teargas.
"Right now, the toll is three dead, including a Pygmy woman."
Another activist, Janvier Kasairio, said ordinary life in Oicha on Monday had "stopped".
"We call on the army to do its job. We don't understand why our army can't provide security for us against the ADF."