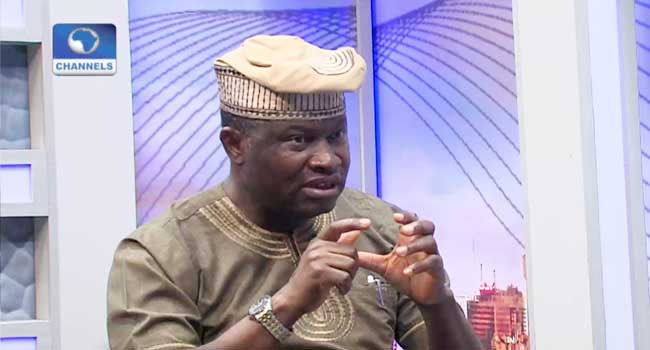 Human Rights lawyer, Jiti Ogunye, has criticised the President Muhammadu Buhari administration over its adherence to the rule of law.
Ogunye, who was a guest on Channels Television's Politics Today on Tuesday, said the Federal Government does not fully observe the rule of law.
" We have the violations of the rule of law with the spokespersons of the government in the executive branch of the Federal Government of Nigeria justifying these violations on all sorts of grounds, including the ground of national security.
"My take is that this government is not fully observant of the rule of law. We can't be debating these issues as if we don't know what we are talking about.
"There are clear cases of violations. Court will give orders in respect of clear cases, in respect of certain persons to be released and they are not released," he said.
The legal practitioner explained further saying the court, rather than the executive, can determine what constitutes the interest of national security.
He also accused the Federal Government of not obeying court orders under the guise of national security.
Ogunye's comments come three weeks after the Department of State Service (DSS) arrested the founder of Sahara Reporters, Omoyele Sowore for organising the 'Revolution Now' protest.
Sowore is being accused of attempting to topple President Buhari's government, an act that has received widespread condemnation.