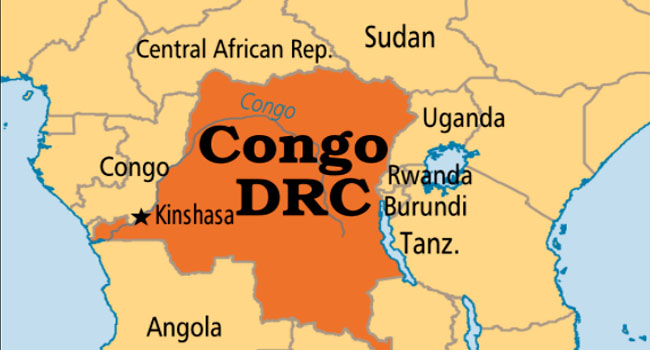 Five people were killed and nine others were wounded in an attack in the northeastern Ituri region of the Democratic Republic of Congo, authorities said Thursday.
The attack started on Wednesday night and continued into the early hours north of the provincial capital Bunia, an area which saw 160 civilians killed in June clashes between militias.
"This is an incursion of armed men in the village of Loku, in Djugu territory," regional administrator Adel Alingi said.
READ ALSO: 50 Killed In Train Derailment In DR Congo
"The provisional record shows five people were killed, nine were wounded and the men took valuable goods".
The attackers were "armed with knives and firearms", he added.
It is still not known who carried out the attack, but it was attributed to a military-religious sect named Codeco.
Authorities and communities have been reluctant to talk about a revival of a communal conflict between Lendu farmers and Hema breeders which killed tens of thousands of people between 1999 and 2003 in Ituri.
The UN refugee agency has said instability has forced more than 300,000 people to flee their homes in the DRC, with people especially escaping unrest in the Djugu territory, near the border with Uganda.