Rwanda Charges 25 Suspected Rebels With Plot To Topple Government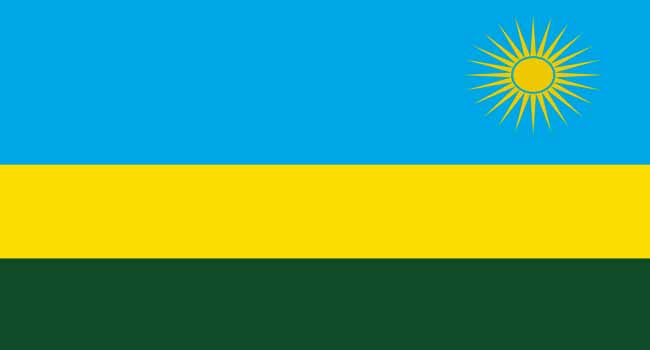 A Rwandan military tribunal on Wednesday charged 25 men accused of belonging to a banned armed rebel group with attempting to overthrow the government and conspiring with a foreign power.
The charges against the accused — all allegedly members of the Rwandan National Congress (RNC), an armed militia opposed to President Paul Kagame — carry a jail term of 25 years to life.
"All the suspects are charged with attempting to overthrow the government by use of military force, collaborating with a foreign government with the intent to wage a war, formation and joining a criminal association, and joining illegal armed group," the three-judge panel said.
READ ALSO: Two Killed As Terrorists Attack Mali Military Posts
Some of the suspects were captured by soldiers following heavy fighting in neighbouring Democratic Republic of Congo (DRC), prosecutors told the courtroom.
Others surrendered to MONUSCO, the United Nations peacekeeping mission in DRC.
Three of the accused identified as Burundian citizens, two said they were Ugandan and one told the court he was Malawian.
They did not appear with lawyers.
A military prosecutor told the court the suspects were "all members of RNC and were recruited by Kayumba Nyamwasa and his operatives".
Nyamwasa, who lives in exile in South Africa, is a Kagame foe and former military chief who runs the RNC.
The UN has reported that Nyamwasa could be raising a rebel army in the DRC.
The RNC was founded in 2010 by Nyamwasa and Patrick Karegeya, Rwanda's former head of intelligence and another vocal critic of Kagame, who has ruled the country since 1994.
The former spy, who oversaw foreign intelligence services for a decade, was jailed in 2005 and 2006, and in 2007 went into exile, heading also for South Africa.
Once there, he became a fierce critic of Kagame, describing the Rwandan leader as a dictator and alleging he had first-hand knowledge of the state killing of Rwandan dissidents abroad.
Karegeya was found strangled in his hotel room in Johannesburg on January 1, 2014.
South African prosecutors identified four suspects and an inquest into his murder in January 2019 suggested there could be ties to Kagame's regime.
The Rwandan government has over the years denied any involvement and wrongdoing.