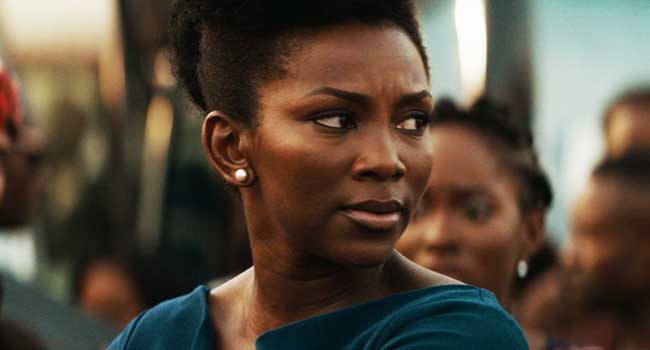 'Lionheart,' Genevieve Nnaji's directorial debut has been disqualified by the Oscars for having too much English dialogue for the Best International Feature category.
The Nollywood movie produced by Chinny Onwugbenu in 2018, was Nigeria's first-ever submission for the 2020 Academy of Motion Picture Arts and Sciences.
After critical review, the Nigerian Oscars Selection Committee (NOSC) picked 'Lionheart', which was acquired by Netflix in September 2018, making it the first Netflix original film produced in Nigeria.
RELATED: Genevieve Nnaji's 'Lionheart' Is Nigeria's Submission For 2020 Oscars
The group announced the selection in October, following a statutory vetting and subsequent voting of entries received from Nigerian filmmakers at home and in the diaspora.
Released worldwide on January 4, 2019, after a December 2018 theatrical release in Nigeria, is Nnaji's directorial debut.
According to a report by The Wrap, the fact that Lionheart is mostly in English and partly Igbo language breached an Academy rule that entries in the freshly renamed international feature film category must have "a predominantly non-English dialogue track."
The disqualification has dropped the number of films in contention for the award from 93 to 92.