2020 Olympic: Nigeria Going For Only Result-Oriented Sports, Says Sunday Dare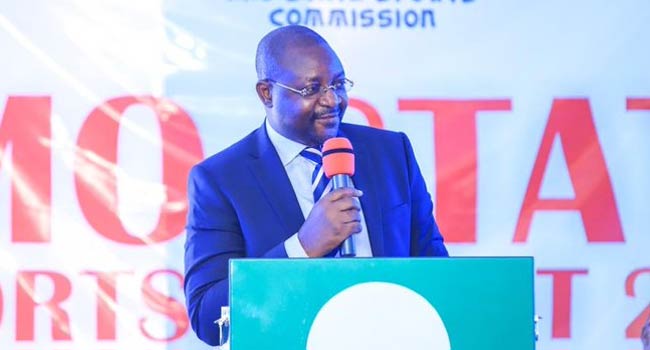 The Ministry of Youth and Sports Development has announced that Nigeria will participate in only result-oriented sports at the Tokyo 2020 Olympics.
The Minister of Youth and Sports Development, Sunday Dare, disclosed this while addressing journalists at the Imo State Sports Summit 2019 in Owerri, the state capital.
According to the Sports Minister, the era of going to the Olympics as mere participants has ended and there would be reduction in the number of Sports Nigeria will feature in at the games.
"The Olympics is eight months and four days away. In October, I met with all the Federations, I told them to submit their plans. I told them we are going to have a scientific approach.
"By tomorrow we are inaugurating the ministerial Olympic committee within the Ministry which is the ministerial arm. By January we will begin our scientific analysis.
"This is because we are not going to go and compete in 12 or 14 Sports. We are going for Sports in which we have competitive edge. We will look at the performances in a scientific approach. We will look at our athletes, those they are going to compete with, their timing and their points," Dare said.
The Minister added that Nigeria will eventually compete in only eight or nine Sports "where we are sure we can make the mark."