Amotekun: AGF Misdirected Himself – Oyebode
A professor of law, Akin Oyebode, has said that the Attorney-General of the Federation and Minister of Justice, Abubakar Malami, misdirected himself when he declared Operation Amotekun an illegal security outfit.
The AGF on January 14, 2020, said the Southwest-driven paramilitary organization called "Amotekun" runs contrary to the provisions of the Nigerian law.
Professor Oyebode said the comments attributed to Mr. Malami, only attempt to stop the Southwest Governors from self-help in addressing insecurity in the region.
READ ALSO: Kaduna Govt Builds Grazing Reserve To Tackle Herders, Farmers' Crisis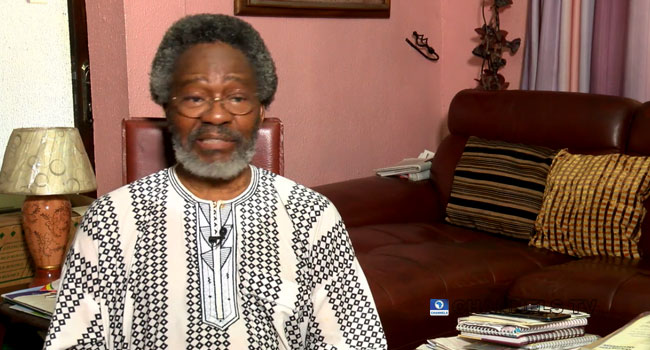 In a chat with Channels Television, Professor Oyebode said issues relating to defence is on the exclusive list and Nigeria does not need to create another Army to protect it as a Nation.
"The AGF misdirected himself in his statement by linking it with defence; defence is a matter on the exclusive list, we don't need different Army's in the country.
"In terms of stopping people from self-help, I think the Amotekun solution is noble and quite attractive."
He gave examples of similar moves done by other regions in the country, stating that the initiators of Amotekun should be lauded rather than condemned.
"In different parts of the country, different states have devised interesting methods of law enforcement. In the religious-minded part of the country, we have Hisbah which handles matters that are offensive to Islam.
"Even in the Northeast, you have the Civilian Joint Task Force who helps the military in maintaining order, rather than condemning the Southwest, I think they need to be saluted and congratulated."