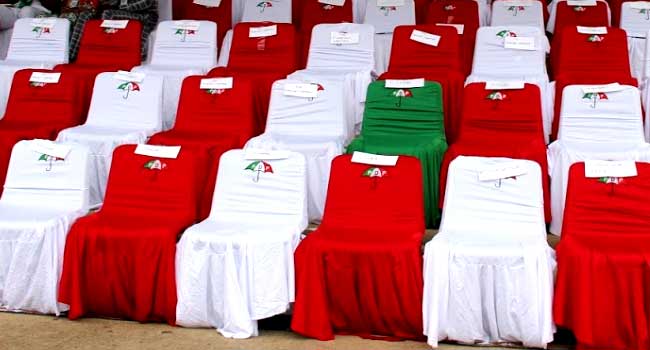 A State High Court in Lokoja has nullified the governorship primary conducted by the Peoples Democratic Party (PDP) in Kogi State.
Wada who came second in the November 16, 2019 election, is challenging the re-election of Governor Yahaya Bello at the Governorship Election Petition Tribunal.
In a similar development, a PDP member Abubakar Idris, filed a suit to challenge the emergence of Wada as the PDP flag bearer in the poll.
Delivering judgement on the pre-election matter, Justice John Olorunfemi held that the PDP never had a candidate in the governorship election.
He pointed out that the claimant who averred that he would have won the primary conducted by the first defendant if the missing votes which belonged to him were added to his votes, could not convince the court to deliver judgement in his favour.
Justice Olorunfemi also held that the second defendant could not convince the court that he actually won the party primary, which was marred with rancour arising from pandemonium, due to sporadic gunshots that forced the participants to scamper for safety.
He averred that neither the claimant nor the second defendant could lay claim to the process that was never envisaged by electoral guidelines.
The judge held that the two contestants have not shown any credible evidence to prove that they won an election that was not only inconclusive but lacked credibility.
According to the presiding judge, the security breach arising from the primary conducted by the first defendant resulted into fear and anger, which subsequently led to the relocation of the venue of the process from the Confluence Stadium to somewhere else.
He added that the process which was hasty and acrimonious lacked democratic ethos and must not be encouraged, stressing that the claimant could not be entitled to the relief being sought, as no one could lay claim to victory.
Justice Olorunfemi subsequently held that nobody won the primary, insisting that "there is no Abubakar Ibrahim Idris, no Musa Wada and no victor, no vanquished."
He, however, stressed the need for political parties to always allow democratic ethos to guide them in their activities.