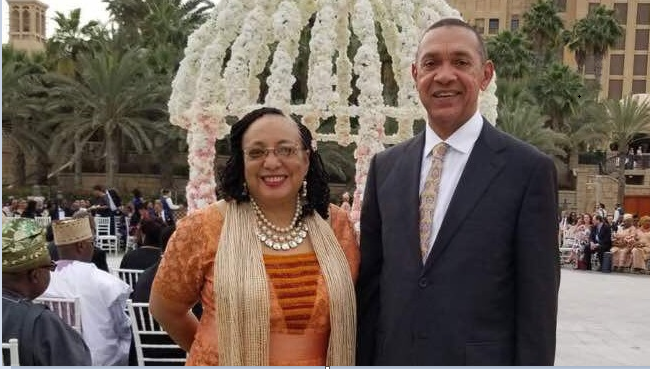 Evelyn Murray-Bruce, the wife to the former lawmaker representing Bayelsa East in the upper legislative chamber, Senator Ben Murray-Bruce, has passed.
Murray-Bruce confirmed this on Twitter saying, "I'm broken. Just lost my beautiful wife to cancer. She was my best friend for 43 years and my wife for 41 years.
"Cancer is real, but it shouldn't be a death sentence – awareness, and early detection and treatment are key to survival.
"I miss her so much. I'm broken."
The 67-year-old matriarch was battling cancer before her death which the family also confirmed in a statement that read: "We sadly announce the passing away of Evelyn Murray-Bruce
"Born on August 22rd 1953 in Valdosta GA, USA, she passed away due to a protracted illness on March 20th, 2020 in Valdosta GA, USA.
"She was a loving wife and mother. To her friends, she was very loyal. She was full of laughter and Joy. You could always count on her for wise advice. She often puts others before herself. She was always a humble country girl.
"She will be buried in a private ceremony in her home town of Valdosta.
The deceased is survived by her husband Ben Murray-Bruce and children: Jonathan, Jasmine, Jared, and Cody.