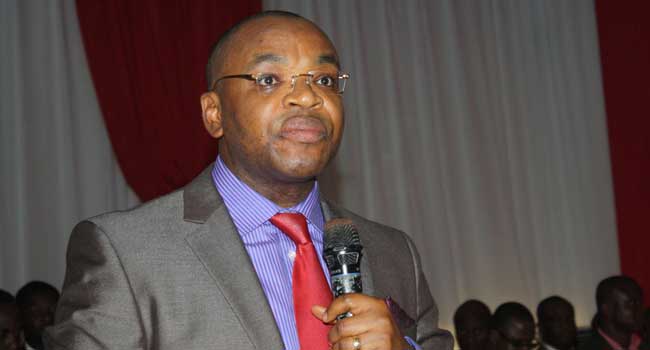 The Akwa Ibom State Government has said that the Quarantines Regulations earlier signed by Governor Udom Emmanuel to curb the spread of COVID-19 in the state is still in operations.
In a statement issued on Friday by the Commissioner of Information, Charles Udoh, the move becomes necessary following the need to protect of all citizens and residents in the state against the threat of the raging pandemic.
While stressing that the state government has created room for churches and religious gatherings to operate on Friday, April 10 and Sunday April 12, the Commissioner stated that they "must comply strictly to the following guidelines."
READ ALSO: Naira Marley To Make Free Audio-Visual In Campaign Against COVID-19
See full statement below.
IMPORTANT ANNOUNCEMENT: COVID-19 LOCKDOWN IS STILL IN OPERATIONS IN AKWA IBOM STATE

Following the latest review of the current global COVID-19 situation and taking into account the need for continued protection of all citizens and residents in the state against the threat of the raging pandemic, it has become necessary to reiterate that the Quarantine and Restriction of Movement Regulations 2020 is still in operations.

However, churches and religious gatherings are allowed on Friday, April 10 and Sunday April 12, 2020 BUT MUST comply strictly to the following guidelines.
1. All churches and religious gatherings MUST disperse early enough to ensure that members of the congregation return home on or before 1pm.

– [ ] The Quarantine and Restriction of Movement Regulations 2020 earlier signed into operations by HE The Governor of Akwa Ibom State, Mr. Udom Emmanuel; and announced, recommences at 1pm on both days BUT remains in full operations on all subsequent days until further notice.

2. All such congregations MUST NOT HAVE MORE THAN 20 persons, including the Pastors/ Priest and Choir, per church; irrespective of the size of the church.

3. Sitting arrangement must be Social Distancing compliant.

4. All such congregations MUST ensure that hand sanitizers are provided at the entry points and face masks are worn for the duration of such gathering.

5. Non-contact infrared thermometer should be used at the entrance, any member of the congregation whose body temperature is 38 degrees centigrade and above should promptly be referred to the nearest healthcare facility.

6. All members of the congregation MUST wash their hands with soap and running water before and after such congregation.

Citizens and Residents are enjoined to adhere strictly to these guidelines as Law enforcement agencies are mandated to ensure full compliance.

The Akwa Ibom State Government shall continue do all within its powers and the ambit of existing laws and regulations to protect lives, properties and economic endeavors within its territory.

The COVID-19 pandemic is devoid political, ethnic, religious and indeed all other related nuances. It calls for unity and oness of purpose to minimize the surge in our state.

Signed

Charles Udoh

Hon. Commissioner

Ministry of Information

Akwa Ibom State