The Week In Photos: COVID-19 Rages On With Over 100,000 Deaths
The first person to officially die from the novel coronavirus was a 61-year-old Chinese man from Wuhan on January 9. Now, three months later, as of April 11, more than 100,000 people have succumbed to the disease.
See photos below of how the pandemic has shaped activities around the world this week and more.
Read Also: Fire Guts Treasury House In Abuja
Read Also: Chinese Medical Team, Equipment Arrive In Nigeria
Read Also: More Isolation Centres For COVID-19 Patients Open In Abuja
Read Also: Abuja Residents Keep Fit As Lockdown Persists
And from around the world…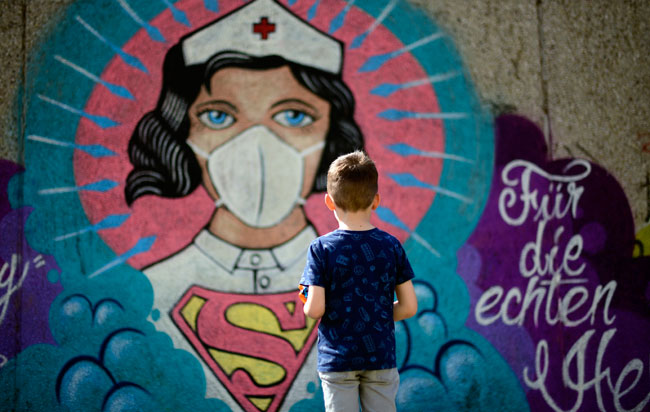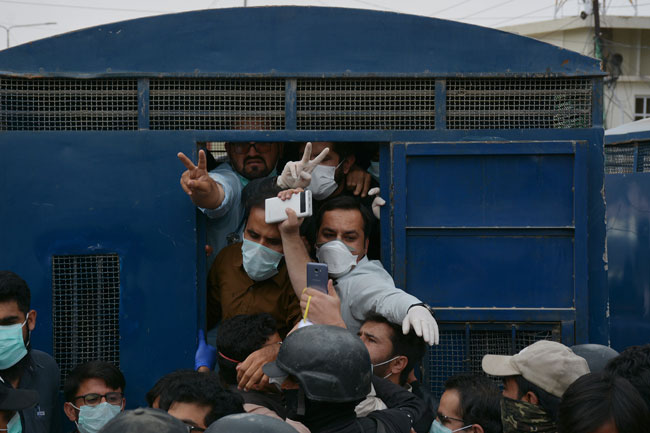 Read Also: Global COVID-19 Death Toll Tops 100,000 As Easter Celebrations Begin
Read Also:  Pope Presides Over Haunting Good Friday Procession Under Lockdown
Read Also: [PHOTOS] Pope Francis Prostrates On Floor For Good Friday