Ekweremadu Blames Nigeria's Electoral Problems On Non-Implementation Of Laws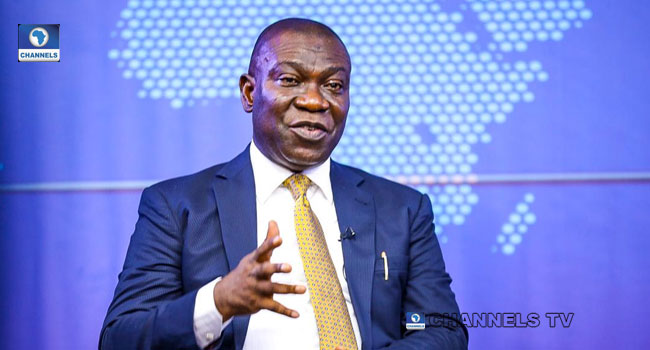 The former Deputy Senate President, Senator Ike Ekweremadu has blamed Nigeria's electoral problems on the non-implementation of the existing laws.
Speaking on Tuesday during a town hall meeting with the theme 'Fixing Nigerian elections' which was organised by YIAGA, the lawmaker regretted that much efforts have not been done to implement the nation's electoral laws.
According to him, the nation has sufficient laws to handle the electoral affairs.
"I think the greatest problem is the implementation of laws. We have sufficient laws regarding our elections and electoral management," he said.
Speaking further, Ekweremadu regretted that electoral reforms and democratic practices in Nigeria were stopped for about 35 years.
READ ALSO: Nigeria Yet To Fully Embrace Democracy, Says Bishop Kukah
This is because the last major election in the country was held in 1964 shortly before the outbreak of the civil war in 1967.
He explained that the elections held in 1999 weren't so perfect following the long absence of polls conducted in the country.
"Going back to history, you will recall that the last major election we had before the civil war was in 1964. Thereafter, we had the queue and there was civil war.
"We didn't have democratic practice and that means that the electoral reforms, electoral practices were stopped for about 35 years until 1999.
"The implication is that a lot happened, just like if you park your car for 35 years and want to start the car, obviously you are going to have a lot of problems. In 1999, we had elections that were not very perfect because of the time lag we have had between 1964 and 1979," he said.