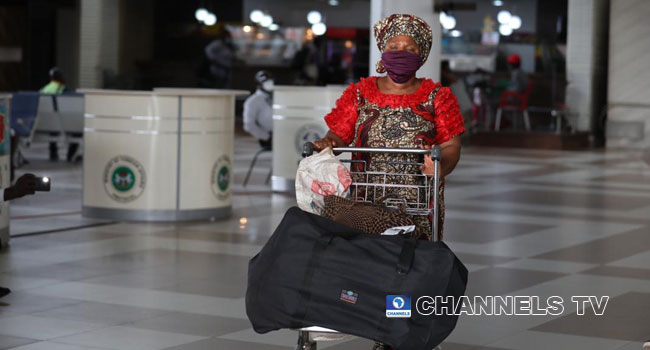 As domestic flight operations resumed at the Murtala International Airport, Lagos, and the Nnamdi Azikiwe International Airport, Abuja on Wednesday, Nigerians were seen at the airports complying with the COVID-19 protocols.
Flight operations had been shut for over three months as part of efforts to curb the spread of the coronavirus pandemic.
But following approval by the president, the Presidential Task Force on COVID-19 gave the go-ahead for the commencement of domestic flights.
See photos of Nigerians complying with the set protocols as they embarked on their journeys.