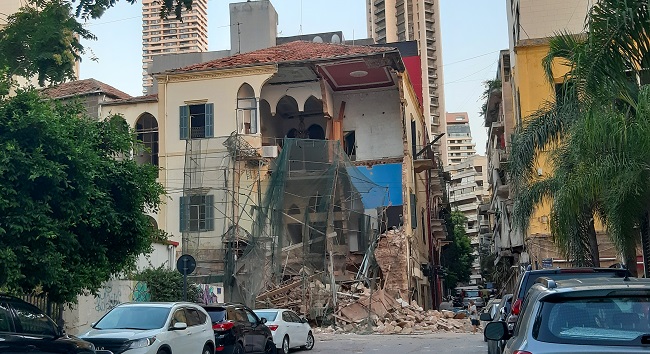 President Muhammadu Buhari has sympathized with people of Lebanon following the explosions that rocked the country's capital city, Beirut on Tuesday.
While condoling with President Michel Aoun over the incident, President Buhari described it as as "tragedy of monumental proportions."
A statement by Presidential aide, Femi Adesina, quoted Buhari as pledging Nigeria's solidarity to Lebanon at this period of travail.
"The President also extended the sympathy of government to the large community of Lebanese in Nigeria, praying that God will rest the souls of the dead, comfort the grieving, and grant succour to the wounded and displaced," the statement read.
"Describing the explosions, suspected to be caused by tons of ammonium nitrate stored in a warehouse, as "tragedy of monumental proportions," President Buhari pledged the solidarity and brotherhood of Nigeria to Lebanon at this period of travails."
The blast at Beirut port killed at least 137 people, left dozens missing, and at least 5,000 wounded, a Lebanese health ministry spokesperson said Thursday.
Tuesday's explosion obliterated part of the port and caused damage over a wide radius in the heart of the city, prompting fears the final death toll could yet rise significantly.
Probing Blast
French President Emmanuel Macron Thursday called for an international investigation into the blast at Beirut's port that killed more than 130 people and ravaged entire neighbourhoods, costing the country billions.
"An international, open and transparent probe is needed to prevent things from remaining hidden and doubt from creeping in," he told reporters at the end of a snap visit to the Lebanese capital.
In asking for an international enquiry, he joined calls widely supported in and outside Lebanon for an independent probe, and said French investigators were on their way to Beirut.