Governor Masari Seeks Better Protection For Victims As Hundreds Rally Against Rape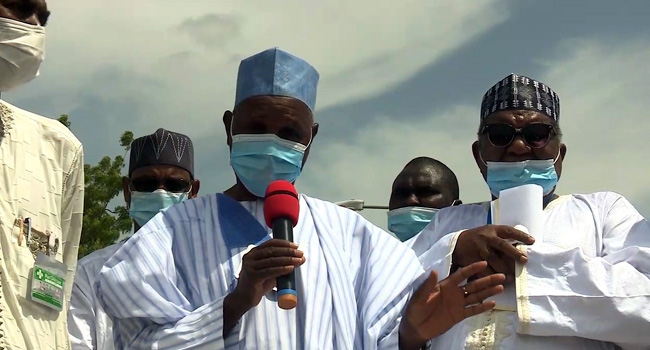 Governor Aminu Masari of Katsina State has appealed to law enforcement agencies and prosecutors to find more ways of giving maximum protection to women who have been raped or molested.
The governor made the call on Thursday when he addressed a rally against rape organised by the Trade Union Congress (TUC) in collaboration with the Women Commission at the Katsina government house.
Participants in the rally carried placards with inscriptions, such as "No To Rape" and "Government should impose stiffer punishment for rapists", condemning rape and calling for it to be rejected.
By better protecting victims, and finding ways for them to testify anonymously, the governor believes more women will be willing to testify and help fast track the prosecution of rape cases.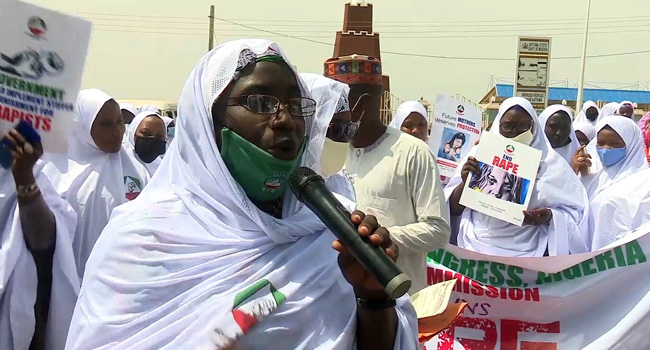 Pledging the support of his administration to women, Governor Masari said his administration is open to corrections and constructive criticism aimed at improving governance in the state.
He called on people to speak up because keeping quiet only aids and abets rapists. When people keep quiet, rapists escape justice due to the lack of evidence, he said.
Governor Masari, who attributed an increase in rape in the state to banditry, explained that as part of efforts to tackle the menace, the state government through the state house of assembly had enacted a law that prescribes the death penalty for people who rape and murder the victims.
Apart from bandits, kidnappers have increasingly raped and maimed women in the state, a development the governor also acknowledged.
He promised that the state government would continue to work towards halting the trend.
The state's Commissioner for Women Affairs, Rabia Muhammad, explained that the rally was organised as a follow-up to a workshop held earlier by the Trade Union Congress and women commission on rape in the state.
Chairperson of the Women Commission, Hajara Idris, decried the increase in rape cases, which influenced the decision to organise the workshop.
The workshop, according to her, will be held in the 36 states of the federation and the Federal Capital Territory, Abuja in order to sensitise the public.
President Muhamadu had on June 11, 2020, inaugurated a management committee to address and manage gender-based violence and Idris urged Governor Masari to emulate the action at the state level.
She eventually presented a letter to the Governor on the need for action to halt rape in the state.