The fight against the COVID-19 pandemic in Africa is yielding positive result as over one million persons have recovered from the disease in the continent. 
Out of the 1,260,400 persons that have contracted the disease, according to the Africa Centre for Disease Control (Africa CDC), 1,001,581 have recovered.
A further peep into the data from the Africa CDC shows that 30,065 have, however, died due to complications from the pandemic.
Five countries, the Africa Union (AU) agency said, contribute to 70 per cent of the COVID-19 cases on the continent.  They are South Africa, Egypt, Morocco, Nigeria and Ethiopia.
South Africa with over 630,000 confirmed cases account for half of Africa's infections from the pandemic, the agency said.
As of Wednesday evening, Egypt has reported the second-highest number of infections on the continent so far – 99,115 cases –  with 5,440 deaths from the disease.
With over 54,000 cases, Nigeria has the third highest infections from COVID-19 and 1,027 deaths also confirmed, the Africa CDC said.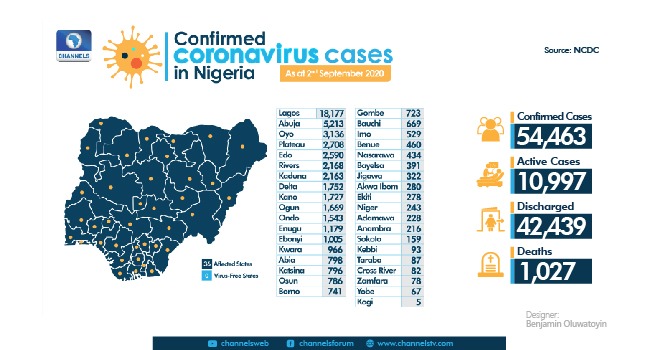 Southern Africa region remains the most infected and is trailed by northern Africa, and western Africa regions, according to the Africa CDC.
Potential Vaccine 
As the battle to combat the pandemic gathers momentum across the world, President Donald Trump's government has urged US states to get ready to distribute a potential COVID-19 vaccine by November 1 — two days before the presidential election.
Dallas-based wholesaler McKesson Corp. has a deal with the federal government and will be requesting permits to set up distribution centres when a vaccine becomes available.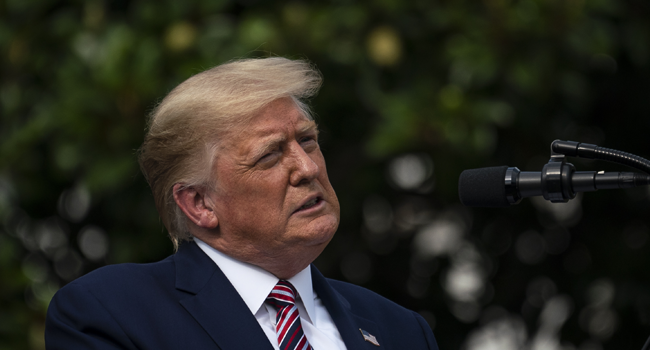 "The normal time required to obtain these permits presents a significant barrier to the success of this urgent public health program," Robert Redfield, director of the Centers for Disease Control and Prevention, told states in an August 27 letter.
"CDC urgently requests your assistance in expediting applications for these distribution facilities."
Redfield asked states to consider waiving requirements that would "prevent these facilities from becoming fully operational by Nov. 1, 2020."