Death Toll Rises To 21 As 51,000 Houses Destroyed In Jigawa Flood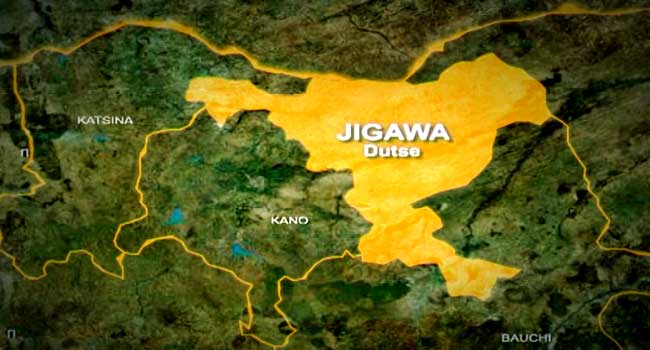 The death toll has risen to 21 after three people got drowned and about 51,000 houses have been destroyed as a result of heavy flooding, in 17 Local Government Areas of Jigawa State.
The State Governor Badaru Abubakar who disclosed this to Channels Television, says 17 people were killed by mud houses that fell as a result of the recent downpour, while 4 got drowned in riverine areas.
According to the Governor, the state government is providing the victims with emergency aid items and have given the victims access to school premises to serve as alternative shelters.
"51,00 houses have been affected by the flood and it is where this house got destroyed that we lost about 17 people while 4 drowned in the river," the Governor said.
"The Federal government's trimming program around Hadejia emirate has helped a lot as despite being a red zone for the flood we are yet to see such this year. However, places that we did not foresee to be affected are now under serious siege. We hope this will not get worse". The Governor further said.
The district head of Buji Local Government Alhaji Sabo Bello, who lamented over the situation said, the town is only accessible on pushcarts pulled by bulls.
"We have lost many homes and most of our farmlands have been submerged. This is beyond the capacity of the local government. Our people need quick assistance from the stage and the federal government " the traditional ruler said.