Ekiti APC Suspends Ojudu, Oyetunde Ojo, Nine Others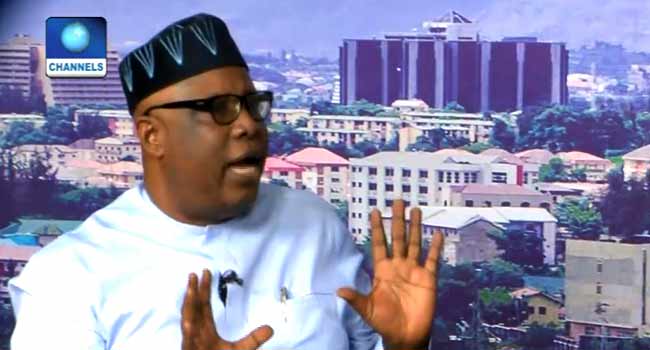 Ekiti State Executive of the All Progressives Congress (APC) has announced the indefinite suspension of eleven party members in the state.
They include Babafemi Ojudu, a special adviser to President Muhammadu Buhari and a former member of the House of representatives, Oyetunde Ojo, and nine others.
The spokesperson of the party in Ekiti State said the suspension was based on the recommendation of the Disciplinary Committee recently inaugurated by the APC in the state over the refusal of the affected people to withdraw court cases filed against the party as instructed by its National Secretariat.
"The suspension is based on the recommendation of the investigative/disciplinary committee inaugurated by the SEC to investigate the disobedience of certain party members to the National Executive Committee (NEC) of 25th of June 2020, which directed members of the party not to institute any court action and to withdraw existing cases in court.
"The decision of the SEC has been communicated to the Caretaker/Extra-Ordinary Planning Convention Committee," the statement read.
Others suspended are Wole Oluyede, Olusoga Owoeye, Dele Afolabi, Ayo Ajibade, Toyin Oluwasola, Akin Akomolafe,  Bunmi Ogunleye, Femi Adeleye, and Bamigboye Adegoroye.