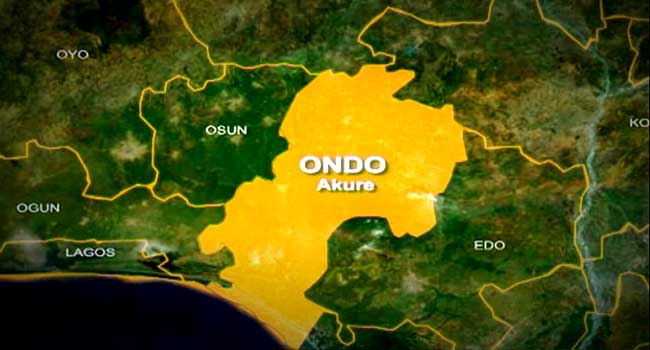 Sixteen people have been killed in a car accident in Ondo State.
The sector commander of the Federal Road Safety Corps (FRSC) in the state, Ahmed Hassan, confirmed this to Channels Television on Saturday.
According to him, the incident occurred in Akungba-Akoko, after the brake of a truck failed and the vehicle rammed into shops in the market, killing and injuring many.
The truck was loaded with bags of rice.
Read Also: Fayemi, El-Rufai Advocate For Devolution Of Powers To States
Officials of the FRSC who arrived at the scene shortly after the incident, said the bodies of the victims had to be removed from beneath the truck.
According to Hassan, eleven persons had died on the spot, while five others who were rushed to the hospital also died.
The remains of the deceased have been deposited at the mortuaries at the state specialist hospital, Ikare-Akoko, and the General Hospital in Iwaro-Oka.