Zamfara Governor Presents 2021 Budget To State Assembly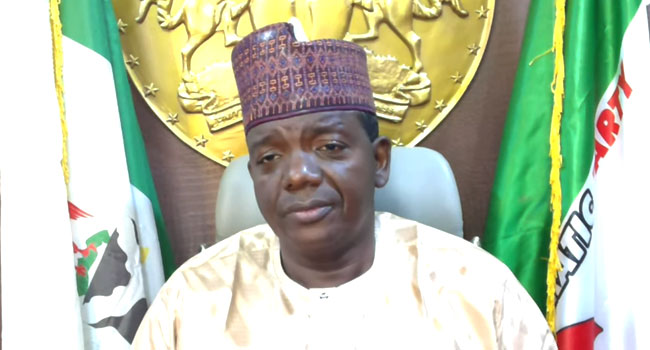 Zamfara State Governor, Bello Matawalle has presented a budget estimation of N145,438,751,000.00 to the State Assembly for the 2021 fiscal year.
The proposed budget for 2021 is 14.2% higher than the revised budget of the previous year.
The budget comprises N81,045,000,000.00 for capital expenditure while the sum of N64,393,751,000.00 is earmarked for recurrent expenditure.
The estimated revenue is budgeted at N77,151,251,000.00 for the recurrent revenue while the sum of N68,287,500,000.00 is estimated as capital revenue for the 2021 fiscal year.
Sectoral allocation of the capital expenditure consist of economic sector with N32,017,000,000.00, Social sector with N19,102,000,000.00, administration with N28,271,000,000.00, and Law and Justice with N1,655,000,000.00.
Reviewing the performance of the 2020 budget, Governor Bello Matawalle said that despite the covid-19 slow down in the budget performance, a lot of remarkable achievements were recorded.
He stated that the construction of an international cargo Airport has also reached an advanced stage. Other important milestones include the construction of several kilometers of both urban and rural roads and the construction of several health centers across the state.
Governor Matawalle promised to ensure that the 2021 budget consolidates on the gains of the 2020 budget with significant improvement to be recorded.