#EndSARS Protests: Kwara Issues Cheques To Owners Of Looted Businesses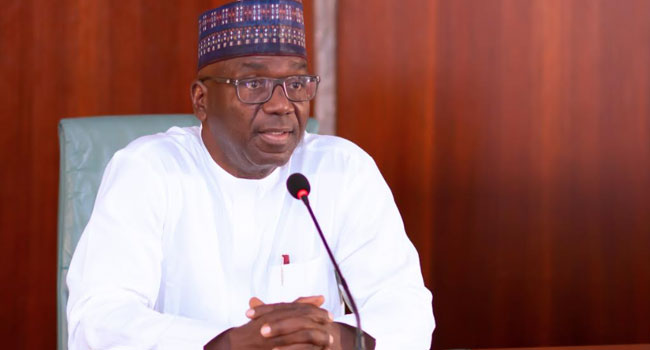 Kwara State Governor, Abdulrahman Abdulrazaq has presented cheques of varying amounts of non-refundable grants to owners of 48 businesses whose shops were looted in Ilorin the state capital, in the aftermath of the #EndSARS protest.
The governor presented cheques on Thursday to all the affected businesses in Ilorin, with the highest beneficiary getting a grant of N17m, the middle earner getting N15m and the lowest getting N100,000 as recommended by the adjuster and the committee.
The total grants awarded stood at N180,775,000 in line with the recommendations of the committee.
READ ALSO: Benin Traders Anxious For Nigeria's Borders To Reopen
"We really sympathise with you and we regret that such a thing ever happened to businesses. We do not have the capacity to give you everything you have lost but this is our token of support to encourage you not to give up," Abdulrazaq remarked just before handing them their cheques," AbdulRazaq said.
Governor Abdulrazaq also reiterated his administration's commitment to helping businesses to grow as part of its efforts to build an economy outside of the civil service that is currently the biggest labour demographics in the state.
"The trouble emanating from #EndSARS incident has come to pass but it left a lot of victims behind and you are some of the victims. It is not your fault that your businesses were damaged but as an entrepreneur, we believe in what you are doing."