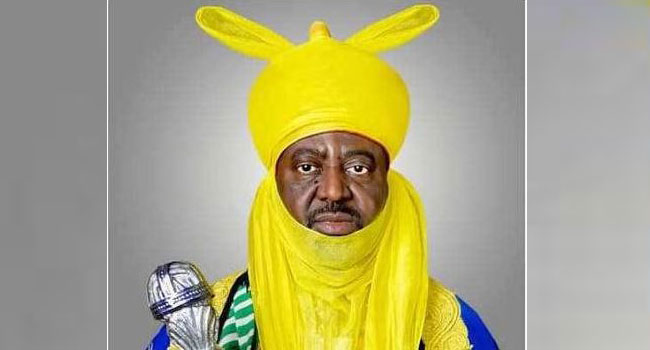 The Emir of Kano Alhaji Aminu Ado has described the death of Makaman Karaye and District head of Madobi Alhaji Musa Saleh Kwankwaso as a great loss to not only Kano Emirate but entire Nigeria's Traditional institutions.
In a statement from the Kano Emirate council, the Monarch said Alhaji Musa Saleh will surely be remembered for his unrelenting support and contributions to Kano's traditional institution.
Indeed we have lost one of our own who was recently elevated to the position of Kingmakers, we shall always remember and honoured his immense wisdom and competence as a traditional ruler, as well as for his perseverance and foresight."
"On behalf of myself my family, all the five Emirates in Kano which I happen to be the Chairman, I commiserate with former Kano State Gov. Senator Rabiu Musa Kwankwaso, the government and people of Kano State(especially Madobi L.G. where the departed king maker presided over with commitment and dedication for decades, and the Emir of Karaye."
The Emir said that The late Makama, who personified the dignity and finesses, is a devout Muslim. He left us great lessons as a very strong symbol of godliness, tolerance, justice, honesty, and service to our dear state.
"Indeed, we are particularly pained that he left us at a time like this when his wealth of experience, valuable fatherly advice, and guidance are needed the most," the statement added.
He however said that it was gratifying that he has left behind towering legacies for posterity which should serve as comforting to us all.
He prayed that the Almighty Allah would receive the late Makama's great soul and grant him Aljannah Firdausi and his family, Karaye Emirate, and the people of his domain the fortitude to bear the irreparable loss.