Two Suspected 'High Profile' Kidnappers Arrested In Taraba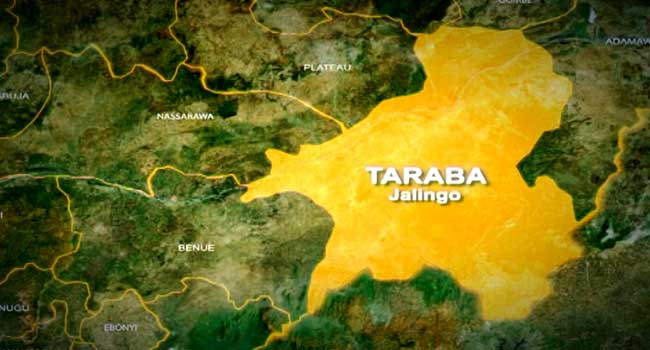 Operatives of the Nigeria Security and Civil Defence Corps (NSCDC) have arrested two high profiled kidnappers terrorising Karim Lamido Local Government Area of Taraba State.
The arrest followed intelligence gathering by men of the command on the nefarious activities of the kidnap kingpins.
Parading them before journalists on Monday in Jalingo, the State Commandant of NSCDC, Muhammed Waksha, said that more are still at large and their nets are spread across Taraba to get them arrested.
"These two persons were arrested in two different locations in Same Local Government Area of Karim Lamido," he said.
"They are high profiled kidnappers; one of them was arrested at Jebjeb community, while the other was arrested at Makko Community.
"The old man there is found to be taking arrested kidnap suspects on bail, so indirectly he is an accomplice and has been in the act for long.
"We arrested based on the intelligence report we have been gathering for long and we are still going to get those at large, they cannot escape our nets."
On the surge of kidnapping activities in Taraba state, Waksha reiterated his commitment to collaborating with other security agencies to flush out hoodlums causing havoc in the state.
He called on residents of the state to always report suspicious movement in their domains, adding that the suspected kidnappers, Adamu Ahmadu and Yahaya Madugu, have confessed to having committed the crimes they were accused of.
Taraba State, Northeast Nigeria has been witnessing a surge in kidnapping activities with many underreported.