NAFDAC To Use 'Traceability Technology' To Monitor Vaccine Distribution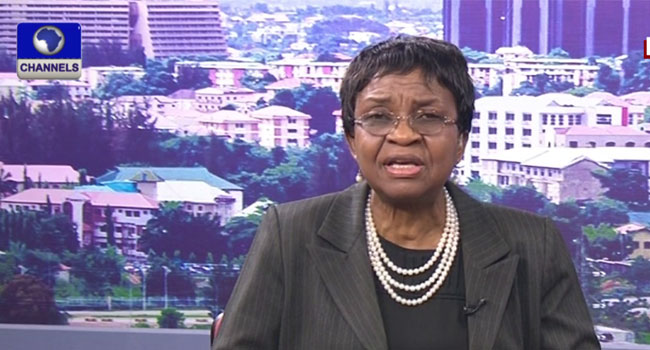 The National Agency for Food and Drug Administration and Control (NAFDAC), has said that it will use traceability technology to monitor vaccine distribution when they enter the country. 
In a statement issued on NAFDAC's website, Director-General of the agency, Professor Mojisola Adeyeye, on Friday said the agency use traceability with GS1 technology to monitor the vaccine distribution using Global Trade Item Number (GTIN).
She noted that the goal is to prevent fake vaccines from infiltrating the supply chain and to ensure there is no diversion.
According to the DG, the goal is to use Covid-19 Vaccines distribution and immunization as a pilot to actively monitor the distribution (with track and trace) delivery and monitoring of AEFIs of the vaccines at the continental level with the ultimate goal to create an African-based vigilance System for the safety of medicines.
READ ALSO: COVID-19: NAFDAC Warns Nigerians Against 'Fake Vaccines'
"This effort will create a reliable and predictable supply chain. The multi-stakeholder technical working group has been meeting to address different issues, from access to distribution to traceability (track and trace) of the vaccines to monitoring of adverse events following immunization."
The agency had on the same day warned against the circulation of fake coronavirus vaccines in the country, where 10 million doses of the shots are expected in March.
"There are reports of fake vaccines in Nigeria.
"NAFDAC is pleading with the public to beware. No Covid Vaccines have been approved by NAFDAC.
"Fake vaccines can cause Covid-like illnesses or other serious diseases that could kill." the DG added.
Nigeria's anticipated vaccines add to 100,000 expected doses of the Pfizer-BioNTech vaccine although it wasn't specified which type of jab would be used for the 10 million doses arriving in March.
It was also unclear if the batch would be financed by the African Union (AU) or as part of COVAX, which links the World Health Organization (WHO) with private partners to work for pooled procurement and equitable distribution.