We Hope Biden Presidency Will Be More Friendly To Nigeria, Africa – Ambassador Adamu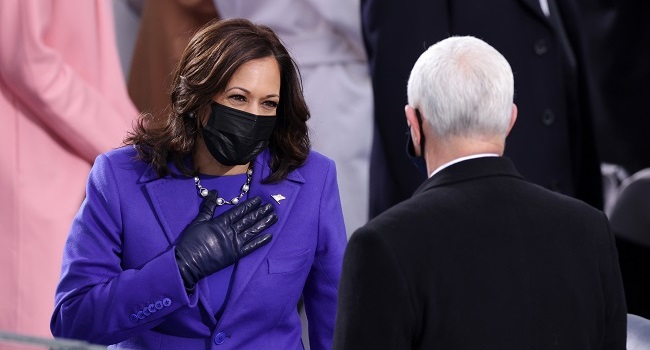 The Charge D' Affairs, Nigerian Embassy in Ukraine, Ambassador Martin Adamu, has reacted to the inauguration of Joe Biden as the 46th President of the United States, saying he hopes the presidency would be more friendly to Nigeria and Africa as a whole.
He disclosed this on Wednesday during an interview on Channels Television's Politics Today.
Speaking from Kyiv, he said: "We hope that this administration will be more friendly towards Africa, Nigeria. If you remember there was a travel ban instituted against certain countries and Nigeria was one of those countries."
When asked if ex-President Donald Trump would return back to the White House in 2024, he replied in the negative.
Adamu, however, said future events would determine going by how large his followers could be in the United States.
"In the next six months, if we still have pro-Trump followers and supporters, then we know that he did actually have that crowd. But I think personally that the Trump era is over," he added
Speaking further, the diplomat said the Biden president would help America retain its leadership in the world.
Meanwhile, President Muhammadu Buhari has expressed hope that the Biden presidency would mark a strong point of cooperation and support for Nigeria as well as the African continent.
President Buhari in a statement by his special media aide – Garba Shehu, congratulated the leaders, and the entire country on the successful transition, which marks an important historical inflexion point for democracy as a system of government and for the global community as a whole.
"We look forward to the Biden presidency with great hope and optimism for the strengthening of existing cordial relationships, working together to tackle global terrorism, climate change, poverty and improvement of economic ties, and expansion of trade.
"We hope that this will be an era of great positivity between our two nations, as we jointly address issues of mutual interest," the President added.