Pension Reforms: Obaseki Pays Over N12m To Families Of Five Deceased Workers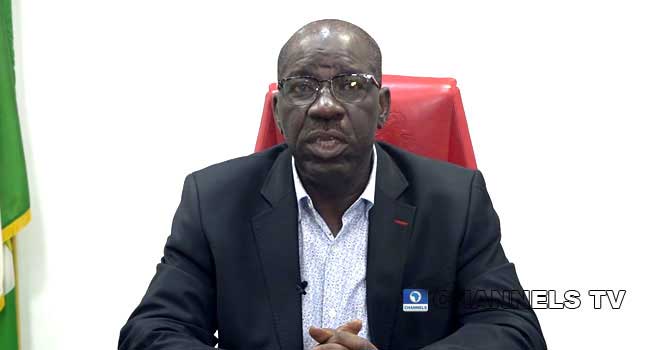 The Edo State Governor, Godwin Obaseki, has paid over N12 million naira to families of five deceased workers as part of pension reforms.
The governor presented the cheques to the next-of-kin of the deceased workers, who were enrolled in the Contributory Pension Scheme.
Presenting the cheques on behalf of the governor, Edo State Head of Service, Anthony Okungbowa Esq., reassured that the Obaseki-led administration will not relent on its effort at ensuring that workers and pensioners in the state are well catered for.
According to him, "We have always placed the welfare of our workers as a top priority because we believe so much in them and consider them essential for the success of our programmmes and policies."
He sympathized with the families of the deceased employees, noting that the government appreciates and values the efforts that their benefactors put in their work while in service.
The governor also acknowledged the Edo State Pension Bureau and the office of the Head of Service for keeping in line with the vision and mission of the government since the inception of the Contributory Pension Scheme in 2017, "the Contributory Pension Scheme since its commencement in the state has instilled confidence in the employees."
On their part, the beneficiaries expressed their appreciation to the Governor Obaseki-led state government for the quick response in paying entitlements of deceased employees.