Trafficking Allegations: T.I. Defends Self, Wife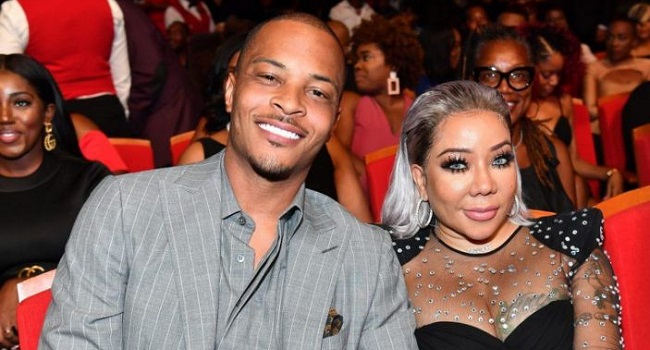 T.I responded to the recent allegations in an 8-minute IGTV video, which later prompted a heavy backlash from fans on social media.
Last week, an entrepreneur and former acquaintance of the couple, Sabrina Peterson shared stories that that had been collected by over 30 women who claimed they had been victims of rapper TI aka Clifford Joseph Harris Jr, and his wife Tameka "Tiny" Harris alleged sex ring.
Some of the victims report that they as young as 15 years old at the time.
Following all these accusations, T.I put out a very lengthy response in an attempt to prove his innocence and stress the fact that he is a supporter of all women based causes.
Continuing, T.I. stressed that "Women who have been victimized deserve to be heard," while claiming that he, "would never treat a woman the way I treat a threat. hat has to be distinguished."
Tiny also responded saying that Peterson was harassing her family.
In a statement to Complex magazine, the stars of "T.I. & Tiny: Friends & Family Hustle" denied all the claims that were made and warned that they may take legal action if Peterson continues to make the claims, which were referred to as "egregiously appalling."
"Mr. and Mrs. Harris want to be on record and more importantly want the public to know they emphatically deny in the strongest way possible the egregiously appalling allegations being made against them by Sabrina Peterson," the statement read. "The Harrises have had difficulty with this woman for well over a decade. They are taking this matter very seriously, and if these allegations don't end, they will take appropriate legal action."
T.I's standing with social media users, particularly women, is already not in a good place. In 2019, into last year, T.I. faced major backlash for his invasive and allegedly joking comments about attending his daughter's gynaecological appointment to "check her hymen is still intact".