COVID-19 Vaccination: Kaduna Signs MoU With American Firm For Purchase Of Drones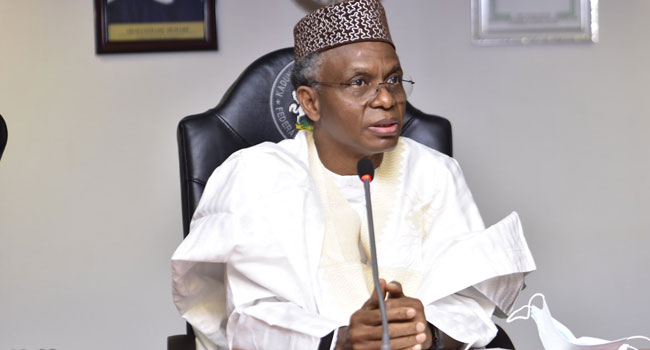 Ahead of the arrival of COVID-19 vaccines into Nigeria, the Kaduna state government has signed a Memorandum of Understanding with an American firm for the procurement and deployment of drones that will enhance prompt and safe distribution of the vaccines and other medical consumables to the remote part of the state.
At the signing of the agreement in Kaduna, El-Rufai says the deployment of drone technology will ensure that medical consumables will not be delivered to many parts of the state due to security challenges and a bad road network.
The COVID-19 outbreak has had an enormous negative impact on the nation's healthcare sector. One of the key areas where the impact has been felt is in the distribution of drugs and medical supplies to affected areas and in the transportation of test samples to laboratories and treatment centres.
The Kaduna state government is now leveraging on the use of drone technology to overcome some of the challenges associated with drug distribution, with the signing of a Memorandum of Understanding with a private drone manufacturing and deployment firm, Zipline International.
During the brief ceremony held inside the executive council chambers of the Kaduna state government house, Governor Nasir El-Rufai believes that the distribution of the expected COVID-19 vaccines and other medical consumables during health emergencies can be improved through effective automation, artificial intelligence, and robotics.
He added that the deployment of drones in the health sector will solve logistical problems in drug distribution during times of heightened need, especially in rural areas.