The Nigeria Labour Congress (NLC) says it will not back down in its pursuit to ensure that the minimum wage bill is thrown out of the National Assembly.
A lawmaker, Garba Datti Datti had through a sponsored bill at the House of Representatives initiated a move to remove the powers to negotiate the minimum wage from the Federal Government.
The bill which has passed its second reading in the Green Chamber stirred organised labour against the national lawmakers in the country with the workers union threatening to embark on a nationwide protest if the bill is not discarded.
Speaking on the highly sensitive matter, the Deputy President of the NLC, Amaechi Asugwuni said the issue of wage is a prioritized scheme.
Comrade Asugwuni who on Thursday was a guest on Channels Television's Sunrise Daily said not having a national law on the minimum wage will lead to anarchy.
He was of the opinion that the decentralization of the minimum wage bill "removes the rights of workers to collectively bargain".
READ ALSO: Minimum Wage: Protesting Workers Force Their Way Into National Assembly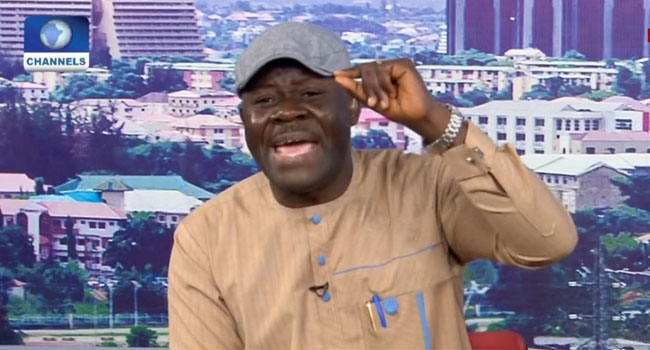 Asugwuni vowed that the NLC will leave no stone unturned to ensure that the Nigerian workers are not deprived of their rights to a fair wage for their services.
The NLC deputy president boasted that the union has got a robust response from a majority of the House, noting that there is a long list of legislators who have promised to ensure that the bill does not see the light of day.
According to him, Labour will follow whatever engagement is required to enable the bill to be thrown out.
"Labour will be abiding by the rules but these engagements that will allow the bill to be knocked out will be held," Asugwuni stated.
He further argued that the national minimum wage is a plus and an achievement of democracy as secured by the nation. Adding that nothing must be done to jeopardize an already achieved establishment that will better the welfare of Nigerians.