Okonjo-Iweala Meets With Female Entrepreneurs, Calls For Global Competitiveness
The Director-General of the World Trade Organisation (WTO), Dr. Ngozi Okonjo-Iweala has called on female entrepreneurs to be globally competitive.
She stated this on Wednesday when she met with female entrepreneurs in Abuja, the nation's capital.
She challenged them to tap into various interventions of government that will help in creating jobs, boost trade and income.
Dr. Iweala who recently became the WTO Director-General pledged the organisation's commitment towards assisting women that will connect to the regional and international market.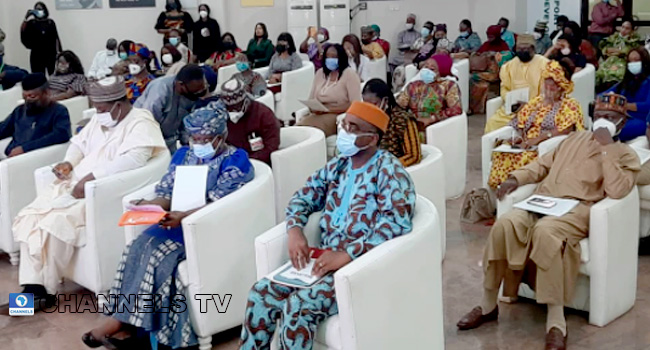 The WTO boss highlighted the need for women exporters to adhere to a quality package of their products to meet international standards
Some of the entrepreneurs highlighted challenges of infrastructure, funding, and delay in cargo clearance as some of the setbacks to doing business in the country.
READ ALSO: WTO DG Visits CBN Talks About Embracing Digital Economy, Exiting Recession
Dr Iweala, since she resumed her new position, has been on a courtesy visit in the country.
On Tuesday she paid a visit to the Central Bank of Nigeria (CBN) Headquarters in Abuja and spoke on how Nigeria can exit recession and the need to embrace the digital economy.
The WTO DG who was received by a delegation led by CBN Governor, Godwin Emefiele, said Nigeria has enough resources and opportunities to exit the recession.
"I think we have what it takes in the country, particularly our young people to do the necessary which is to move forward as to how we are going to create jobs and move this economy in the direction that would support our youths in the future.
"There are opportunities that can be used in improving trade so that our economy can climb out of this pandemic recession that we are in faster than would have been the case," she said.