National Assembly Will Continue To Work For Nigerians – Lawan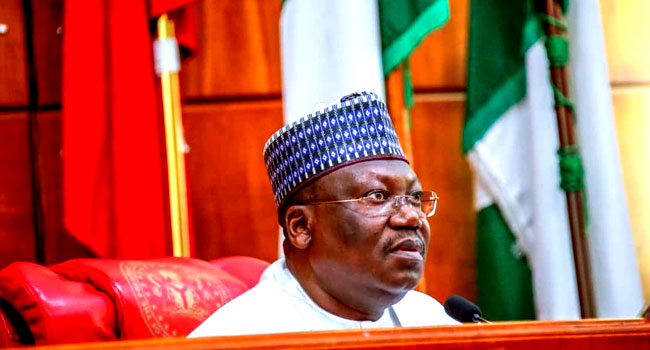 Senate President Ahmad Lawan has assured Nigerians that the National Assembly will continue to Nigerians in their pursuit of peace and happiness.
The Senate President said this on Thursday in his goodwill message to Christians, as they join the rest of the world in celebrating Easter.
He said, "the National Assembly will continue to work for the Nigerian people in their legitimate pursuit of peace, happiness, and prosperity."
[READ ALSO] Easter: Don't Let 'Mischief Mongers' Divide This Country, Buhari Tells Nigerians
Senator Lawan noted that Easter is one of the most important events in the Christian calendar which is to celebrate the sacrificial death and resurrection of Jesus Christ.
He urged Nigerians to use the occasion to preach religious tolerance, love for our neighbours and commit to our civic responsibilities.
The Senate President asked Nigerians to continue to support the Government in its efforts to provide security and an enabling environment for economic growth and prosperity.