JUSUN Strike: Lawyers Hold Solidarity Protest Over Judiciary Autonomy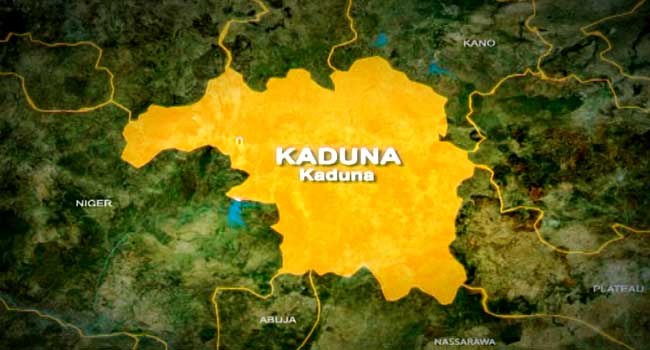 Members of the Nigerian Bar Association (NBA) in Kaduna State have staged a peaceful protest in solidarity with the ongoing nationwide strike by the Judicial Staff Union of Nigeria (JUSUN).
Lawyers drawn from various branches of the association in the state came together on Wednesday and marched along the major roads in the state capital, holding placards with various inscriptions in support of the call for financial autonomy for the judiciary across all states.
They later took their protest to the Sir Kashim Ibrahim House, the Kaduna State seat of power to meet with the state governor, Nasir El-Rufai, and plead with him to grant full autonomy to the judiciary.
A mild drama played out earlier at the entrance of the Government House when the lawyers engaged the security operatives guarding the gate in an argument.
Thereafter, the legal practitioners presented their protest letter to a representative of the state government for onward transmission to the Governor.
In separate interviews with Channels Television, the chairmen of NBA in Kaduna and Barnawa branches, Samson Audu and Abdullahi Yahaya, described the judiciary as the bastion of democracy.
They urged Governor El-Rufai to also appeal to his colleagues to grant autonomy to the organ of government in their respective states.
The protest by the lawyers in Kaduna, just as similar demonstrations in other states, is to prevail on the 36 state governors to respect the financial autonomy of the judiciary, as enshrined by the Constitution.
Judiciary workers across the country had commenced an indefinite strike on April 6 to demand the implementation of the constitutional provisions granting financial autonomy to the third arm of government.
The industrial action has grounded court activities for two weeks in all parts of the country.