Hungary Opts Out Of New EU Vaccine Contract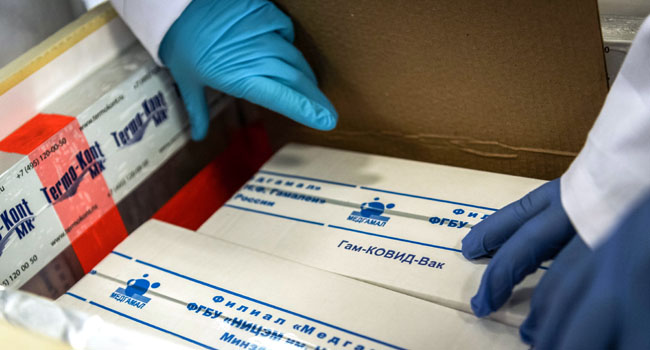 Hungary has opted out of the latest EU contract to purchase the Pfizer/BioNTech vaccine after sealing early deals for supplies of jabs from Russia and China, a minister said Thursday.
"We do not wish to take part in the new European joint vaccine purchasing procedure," said Gergely Gulyas, minister in Orban's office.
He told reporters that half of Hungary's 9.8 million-strong population had already received at least one anti-Covid-19 dose and the country still had plenty of vaccines in reserve.
"If we have to vaccinate the population again in the autumn, Hungary will be ready," Gulyas added.
EU commission chief Ursula von der Leyen announced the latest deal to buy up to 1.8 billion doses from US pharma giant Pfizer and German laboratory BioNTech in the name of all 27 EU members states on May 8.
"Only Hungary has requested that it will opt out and therefore will not be covered by the contract," said EU Health Commissioner Stella Kyriakides in Brussels on Thursday.
"We were informed about it," she added.
"All other member states will have the opportunity to purchase vaccines under the new contract."
The decision is the latest example of disunity between Budapest and its partners in the EU, where accusations of authoritarianism on the part of Viktor Orban's government have raised tensions.
Budapest was quick to order Beijing's Sinopharm and the Sputnik vaccine from Moscow, without waiting for EU approval.
Hungary has also been using the four EU-approved vaccines (Pfizer/BioNTech, Moderna, AstraZeneca and Johnson & Johnson).
Since the pandemic struck, Hungary has registered 29,380 Covid-19 deaths — one of the highest mortality rates in the world, according to an AFP tally.
AFP