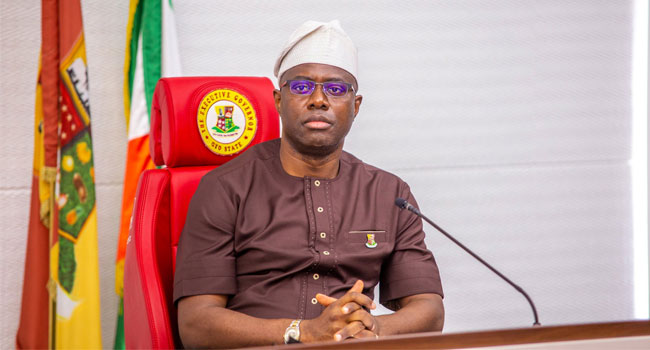 The Oyo State Governor, Mr Seyi Makinde, has appealed for calm following reports of Saturday's attacks on the people of Igangan, in Ibarapa Local Government Area of the state.
The governor, who was briefed about the situation in the early hours of Sunday, said he was shocked to receive the reports of the attacks.
He, however, appealed for calm, adding that security operatives have been deployed to take control of the area.
This is the latest in the series of attacks that have occurred recently in Igangan community.
The community has been in the spotlight over clashes erupting between farmers and herders, resulting in deaths and injuries.
Read Also: 11 Killed As Gunmen Invade Igangan Community
According to the Police 11 persons including some of the assailants were killed in the midnight invasion.
Several vehicles and buildings including the palace of the Asigangan of Igangan town and a filling station were also burnt down by the gunmen.
The police spokesman, Wale Osifeso, said the assailants attacked the area with dangerous weapons but a combined team of the police, hunters and vigilantes were able to beat back the criminals.
This attack comes days after Governor Makinde visited the area and held a town hall meeting with members of the community.