Senate Directs Committee To Screen Lauretta Onochie, Five Others As INEC Commissioners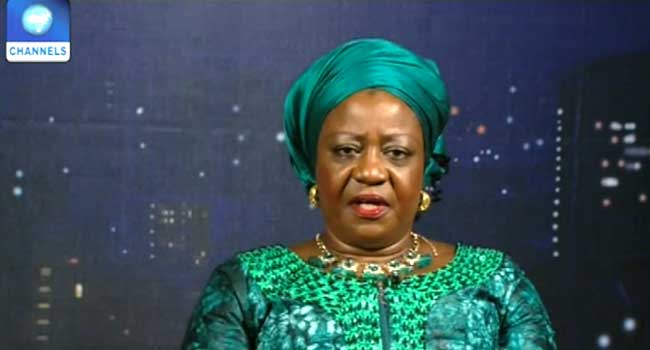 The Senate has directed its Committee on Independent National Electoral Commission (INEC) to screen and confirm the appointment of one of President Muhammadu Buhari's media aides Lauretta Onochie, and five others as INEC commissioners.
The directive comes after President Buhari on October 13, 2020, wrote to the Senate to confirm Ms. Onochie who is currently his Special Assistant on Social Media.
There had been opposition and criticisms of her nomination especially from the Peoples Democratic Party (PDP).
READ ALSO: Buhari Appoints Lauretta Onochie, Three Others As INEC Commissioners
The PDP had rejected her nomination alleging that she is a card-carrying member of the All Progressives Congress (APC).
Upon confirmation, she will be appointed as the National Commissioner of INEC representing Delta State.
Others on the list are Professor Mohammed Sani (Katsina); Professor Kunle Ajayi (Ekiti), and Seidu Ahmed (Jigawa).