Edo Business Titan Hosa Okunbo Dies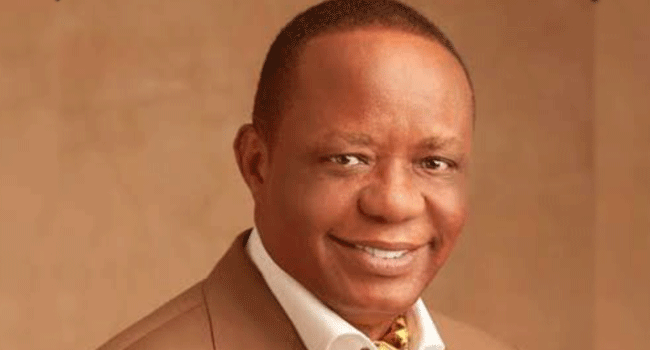 Edo-born business mogul Captain Hosa Okunbo is dead.
He died on Saturday night in London.
The late Okunbo was 63.
Although the family is yet to release an official statement about his demise, the late billionaire reportedly died following a one-year fight with pancreatic cancer.
Multiple reports suggested doctors had last year told the late philanthropist he had nine months to live.
It was gathered that his health had improved and he was planning to return to the country by next week to attend the coronation of the new Olu of Warri Tsola Emiko who is married to his daughter Ivie.
He is survived by a wife, Nosa and his children.
READ ALSO: [He Conquered The Air] Obaseki Pays Tribute To Captain Okunbo
'He Conquered The Air'
In his tribute to the deceased, Governor Godwin Obaseki of Edo State hailed his business dexterity and love for his people which will always be remembered.
"A man of unparalleled energy and accomplishments, Captain Okunbo saw opportunities in adversity and from an early age in life, carved a niche for himself to become one of Nigeria's most outstanding businessmen," the governor said in a statement he signed and issued on Sunday afternoon.
"A trained pilot, he conquered the air at an early age and set for the waters and land, building enterprises that distinguished him in the business world and embodied the hard work, perseverance, dexterity and acumen that espoused his Edo heritage.
"Okunbo was a philanthropist who gave lavishly of himself and his resources; thousands of Edo sons and daughters benefited from his charitable works and benevolence."
Born on January 7 1958 in Benin City, Okunbor was the Chairman of Ocean Marine Solutions Limited (OMSL). He had his secondary education at the Federal Government College, Warri in Delta State.
At 21, he became a pilot following his graduation from the Nigerian Civil Aviation Training Centre in Zaria, Kaduna State.
Okunbo whose father Robert Amos Okunbo – was a preacher and teacher – later proceeded to ACME School of Aeronautics, Fort Worth, Texas in the US. There, he earned  an Airline Transport Pilot Licence.
He retired from working as a pilot at 30 and ventured into business.