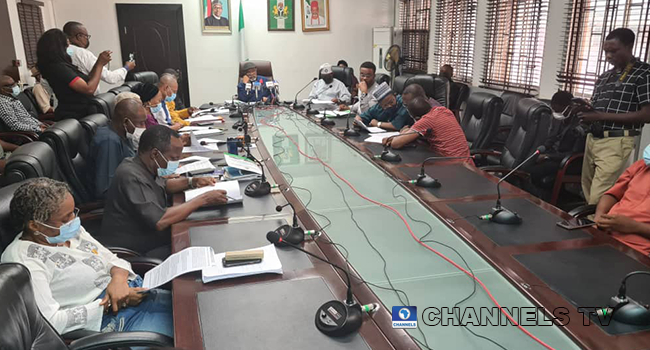 After more than nine hours of meeting behind closed doors on Friday through Saturday morning, the Federal Government and striking resident doctors met again on Saturday.
The adjourned meeting had been slated for 10 am on Saturday but didn't commence until about 4.30 pm.
READ ALSO: [Doctors' Strike]: NMA To Intervene As Ngige Meets Stakeholders
In his opening remarks, Minister of Labour and Employment, Chris Ngige, reiterated that all issues in contention have been deliberated and agreed upon.
According to him, the N4.802 billion provided in the 2021 supplementary budget has been gotten from the Central Bank and sent to the Budget Office for processing.
But it appeared the striking doctors were still not satisfied with the Memorandum of Action printed by the government for their signatures before journalists were asked to exit the meeting.
The doctors embarked on a strike on August 2 over unpaid benefits, among other issues.
Meanwhile, the Federal Government has threatened to implement a 'no work, no pay' policy even as negotiations between both parties continue.