NDDC Got N6trn Allocation In 19 Years, Says FG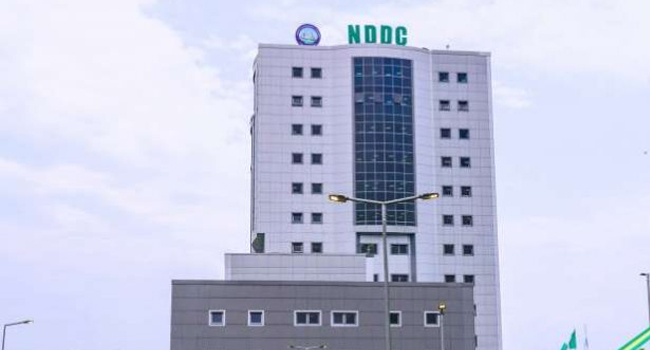 The Federal Government on Thursday said it allocated N6trn to the Niger Delta Development Commission (NDDC) between 2001 and 2019. 
Minister of Justice and Attorney General of the Federation (AGF) Abubakar Malami made the comment when he got the forensic audit report of the NDDC from his Niger Delta counterpart Godswill Akpabio.
"It is on record that between 2001 and 2019, the Federal Government has approved N3, 375, 735,776,794.93 as budgetary allocation and N2,420,948,894,191.00 as Income from Statutory and Non Statutory Sources, which brings the total figure to the sum of approximately N6 trillion given to the Niger Delta Development Commission," Malami said during the event which took place in Abuja.
According to the minister, the figure is an indication that the Federal Government has allocated a good amount of funds to the development of Nigeria's oil-bearing region.
He, however, expressed concern over uncompleted and some unverified projects in the Niger Delta despite the allocations.
READ ALSO: FEC Approves N722.3m For Audit Of NDDC
Buhari Receives NDDC Forensic Audit Report
Buhari Orders Forensic Audit Of NDDC Operations From 2001
'Results On The Ground'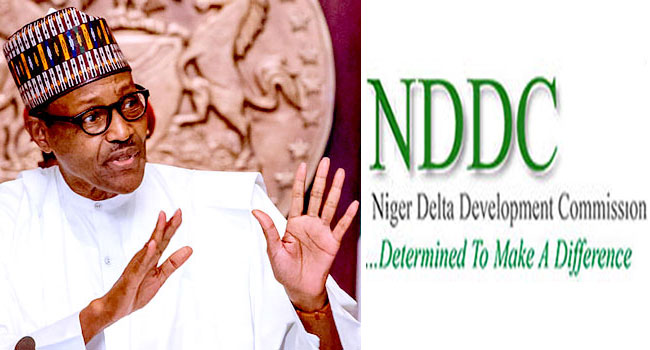 Malami's remark comes almost two years after President Muhammadu Buhari ordered a forensic audit of the NDDC starting from 2001.
Worried over alleged misappropriation in the Commission, Buhari insisted on knowing how funds budgeted to the region were spent.
"With the amount of money that the Federal Government has religiously allocated to the NDDC, we will like to see the results on the ground; those that are responsible for that have to explain certain issues," one of the presidential aide, Femi Adesina, had quoted his principal as saying during a meeting with governors from states which make up the Commission.
"The projects said to have been done must be verifiable. You just cannot say you spent so much billions and when the place is visited, one cannot see the structures that have been done.  The consultants must also prove that they are competent."
In August 2020, the Federal Executive Council (FEC) equally approved N722.3m for the audit, with the payment coming from the Presidency.