NAPTIP Arrests Suspected Trafficker, Rescues Two Sisters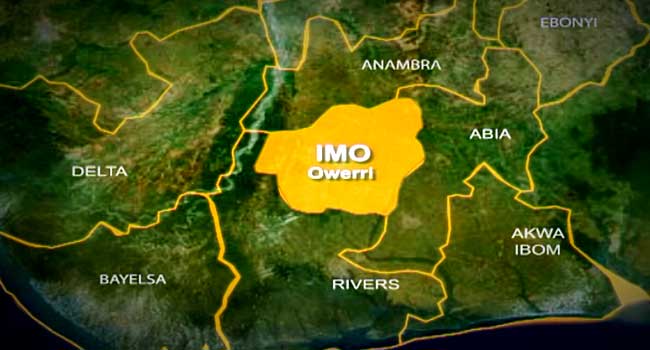 The National Agency for the Prohibition of Trafficking in Persons (NAPTIP) has arrested a suspected human trafficker in Imo State and rescued two persons.
NAPTIP identified the suspect as Emmanuel Abatalam, a 24-year-old native of Ahiazu Mbaise Local Government Area of Imo State.
While parading the suspect at the NAPTIP office in Owerri, the state commander of the agency, Ernest Ogbu said the agency had been on the trail of the suspect for over one month.
He said following intelligence information, the suspect was arrested after a failed mission to traffic two biological sisters to Libya.
READ ALSO: Nobody Can Accuse Me Of Having Companies Or Mansions – Buhari
"About a month and [a] few weeks ago, I got an intelligence report from the Director Headquarters of NAPTIP in Abuja that a man by name – Emmanuel Abatalam – has recruited and moved some girls out of the country," he said.
"I looked into it and I was asked that currently, just within that week in question, he has recruited two girls and has moved them to Abuja enroute Libya. 
"According to him, the suspect is in Turkey, the madam that wants to make use of the girls [is also] in Turkey but I discovered that the prime suspect is in Libya not even Turkey."
He said luck however ran against them when the girls suspected foul play as the man they were handed over to in Abuja attempted to take them by road to Sokoto State enroute Libya instead of the earlier plan to go to the airport to board airplane to Turkey.
He warned that those involved in human trafficking should desist from it as the agency will continue to pursue her mandate.