Demand For A Country With Justice And Fairness, Ortom Tells Nigerians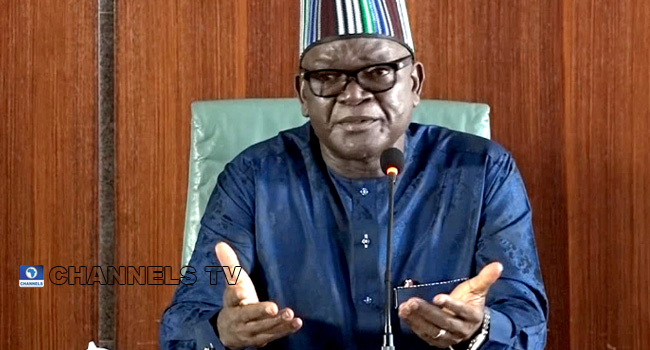 The Benue State Governor, Samuel Ortom has asked Nigerians to demand for a country that guarantees justice and fairness to all.
A statement by the Principal Special Assistant on Media to the Governor of Benue State, Nathaniel Ikyur, said that impunity and injustice must be vehemently rejected if Nigeria must realise her full potentials as a prosperous nation.
The Governor also encouraged Nigerians to sustain their faith in the unity and ability of the country in order to overcome her current security and economic challenges.
He said that men and women of honour and integrity who can stand for the rule of law and promote the values as well as the dream of the nation's founding fathers, must step forward now and save the country, stressing that everyone must contribute to make the country great again.
He prayed that the enduring grace of God Almighty will continue to steer Nigeria out of the daunting challenges and threats to its corporate existence.
Governor Ortom emphasised that only a sustained synergy between the Federal and state governments, as well as other stakeholders, can eliminate the growing terrorist acts by herdsmen and bandits and other criminals terrorising the country.
The Governor reassured the people of Benue State of his administration's commitment to addressing the development challenges of the state by constantly engaging the young people in productive ventures.
He thanked the people of Benue for the support they have continued to give to his administration in the last six years and promised to redouble efforts in his performance.
He further assured that his administration will continue to provide critical development projects in all sectors and parts of the state.