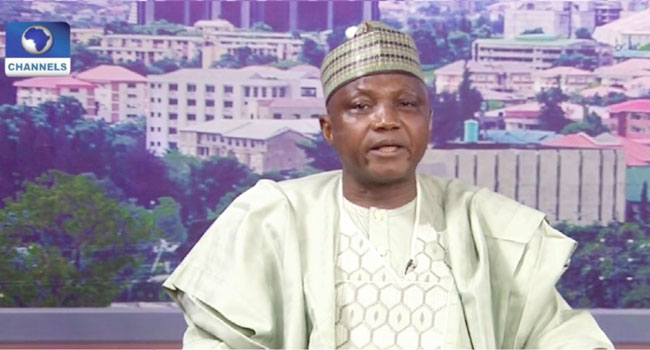 The presidency has faulted an article by The Economist, saying no government has squarely tackled insecurity in the country like the President Muhammadu Buhari administration. 
In a recent publication, the UK-based media outfit criticised the Federal Government's approach to addressing Nigeria's security challenges, accusing it of being lackadaisical.
But in a statement on Sunday, presidential spokesman Garba Shehu said no government has invested more in securing the country than the present government.
"The Buhari administration has sought to push back terrorism which has been a threat for more than two decades since the first emergence of Boko Haram. It is only the Buhari administration that has now sought to intervene against the kidnapping and banditry that has been a simmering threat for far longer," Garba Shehu added.
"It is only this President's government which has taken on IPOB, the violent terrorist group which bombs police stations and offices of security agencies, while also threatening those who break their Monday-sit-ins whilst claiming the mantle of forebears who half a century ago fought a civil war. And it is only the Buhari leadership which has sought – ever, in over one hundred years – to identify the root causes of the herder-farmer clashes and find durable solutions."
READ ALSO: Bandits Should Be Declared Terrorists, El-Rufai To FG
State Legislators Ask FG To Declare Bandits As Terrorists
'No Different To Boko Haram'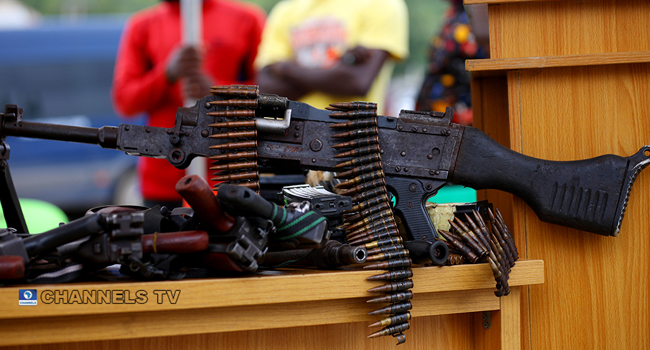 He equally likened bandits to Boko Haram insurgents, saying both groups are no different from each other.
"The Economist opinionated and reported on banditry and kidnapping in the North-West. While this has been simmering for generations, it is the newest of the organized threats Nigeria faces to her stability," the presidential spokesman added.
"But this too the Economist inaccurately described: 'bandits' who have the resources and technology to shoot down a military fighter jet are not bandits at all – but rather highly organised crime syndicates with huge resources and weaponry. Yet they are essentially no different to Boko Haram in this regard who are now cornered. It will take time, but the President is unwavering in his determination to collapse this challenge to public order."
Garba's comments add to the debate over whether bandits who have been attacking states in the northern region killing and kidnapping citizens and raping women and girls should be branded as terrorists.
Several high-profile personalities including lawmakers, and governors had in the past called on President Buhari to designate the bandits as terrorists.
They argue that bandits and terrorists are no different in their mode of operation, and based on the damages inflicted on Nigerians, they should be branded as terrorists.
"I would like to echo the same sentiment and ask honourable colleagues to join the Senate in urging Mr President to declare bandits and their sponsors as terrorists," the Chairman of the House Committee on Defence, Babajimi Benson, said during plenary at the House of Representatives late September.
"This will underline the determination of the government to combat the wave of criminality and murders conducted by bandits all over the country."