Nigeria Records One Death, 74 New COVID-19 Infections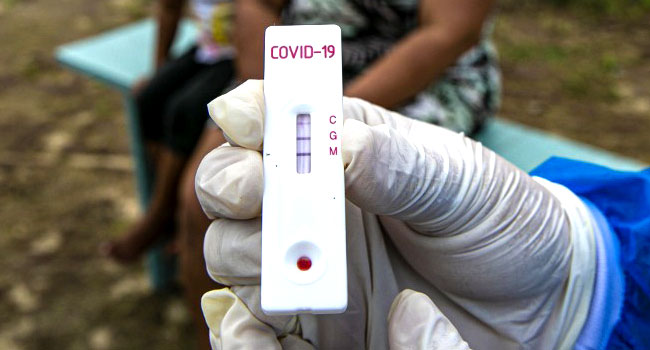 The Nigeria Centre for Disease Control (NCDC) has announced an additional death and 74 new cases of COVID-19 in the country.
The fatality, according to NCDC, was recorded in Lagos State as a backlog for October 30.
It said the new infections were recorded across seven states of the federation and the Federal Capital Territory (FCT) on Sunday.
Benue, in the North Central region of the country, recorded 49 cases – the highest, while Enugu and Osun States reported six new cases each, with Kano State confirming five new infections.
READ ALSO: Trials For COVID-19 Vaccine Pill To Begin In South Africa
Other states with new cases are Oyo (four), Bayelsa (one), and Ogun (one). The FCT recorded two new cases.
The new cases take Nigeria's total confirmed cases to 211,961. In all, 203,121 of those infected have recovered, while 2,896 people have died.
The NCDC also said a multi-sectoral national emergency operations centre (EOC) activated at Level 2, has continued to coordinate the national response activities.
As part of the efforts to tackle the re-emergence of the viral infection, the Lagos State government last week launched a mass vaccination campaign aimed at vaccinating four million residents before the end of the year.
The state governor, Babajide Sanwo-Olu, who launched the campaign said residents from 18 years and above were eligible to be fully immunised with the COVID-19 vaccine.