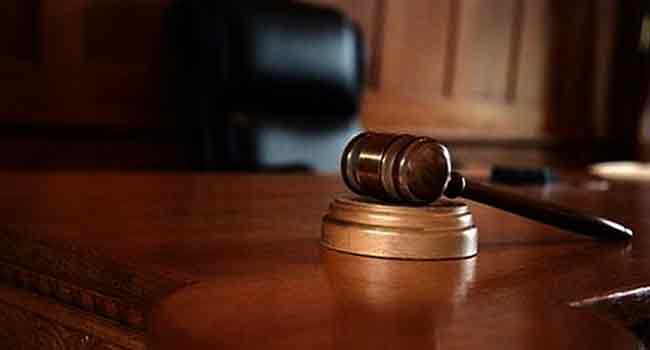 The Jigawa State Government has sued the state's immediate past Attorney General, Sani Garun-Gabbas over alleged N7.7million fraud.
The state government claimed in a suit filed before the High Court of Jigawa State by the state's Attorney General and Commissioner of Justice, Musa Adamu Aliyu, and obtained by Channels Television, that Garun-Gabbas collected N7.7 million during his tenure as attorney-general for the purpose of appealing a case to the Supreme Court, but that he failed to do so.
The writ of summons, dated November 5, 2021, asked the court to require Garun-Gabbas to reimburse the money because "no proof" that he worked on the matter for which the money was paid.
READ ALSO: SERAP Urges Court To Stop Buhari From Spending N26bn On Travels, Meals, Others
Between 2015 to 2019, Garun-Gabbas served as the state's Commissioner of Justice during Governor Mohammed Badaru Abubakar's first term.
In February 2015, the state government brought Idris Iliyasu Danlawan, a former local government chairman in the state, and one of his friends before a State High Court for allegedly orchestrating the murder of a man who booed at their campaign train.
The State's High Court discharged and acquitted Danlawan while the government was unsuccessful in its appeal to the Court of Appeal.
But in an April 2018 memo Garun-Gabbas, then as Attorney-General of the state, wrote Governor Abubakar seeking funds to enable him to appeal the case at the Supreme Court, arguing that the two lower courts erred in their judgements.
His prayer for N7.7 million for the purpose was approved by the governor and paid to the ministry on May 4, 2018.
However, the government said in the lawsuit that Garun-Gabbas took the money in cash and failed to pursue the matter as promised.
The Attorney General, therefore, approached the court and asked the court to order Garun-Gabas to return the funds to the ministry because they were allegedly not used for the intended purpose.
Garun-Gabbas was ordered to appear in court personally or through a legal representative within 30 days of receiving the summons, according to the writ.