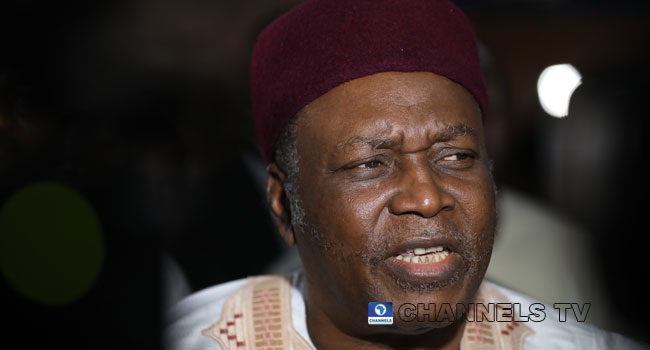 Taraba State Governor, Darius Ishaku, has approved the employment of over 3,000 teachers into the state's civil service.
He explained that the approval became necessary to sustain the gains of enhancing educational development in the state, especially at the basic level.
The governor announced this on Sunday while addressing a congregation of the Christian Reformed Church Nigeria (CRCN) in Lufu community in Takum Local Government Area of the state.
[READ ALSO] Jos Prison Attack: Seven Fleeing Inmates Rearrested, Another Surrenders
The approval of employment of the teachers followed years of existence as casual staff in the government workforce since October 1, 2017.
"Since 2015 when my administration came to power, we met a bad state of education which we have worked tirelessly to upgrade," he said. "This has made us to be the leading state in the North East since 2017 in WAEC.
"My administration decided to employ the services of teachers as casual staff to help augment the drastic drop in basic education of the state. Notwithstanding, this has helped us massively to be where we are today.
"To reciprocate their kind gesture, my administration has decided to approve that those who have suffered to bring us to where we are today, we are employing them into the state's civil service full time."
The governor, who revealed that the process for their documentation was already ongoing, urged them to remain calm and give their best in their areas of assignment.
The teachers, on resumption of duty in October 2017, were termed 'Rescue Teachers' and placed on different salary scales depending on their qualifications.