TB Joshua, Sound Sultan, Attahiru, And Other Prominent Nigerians Who Died In 2021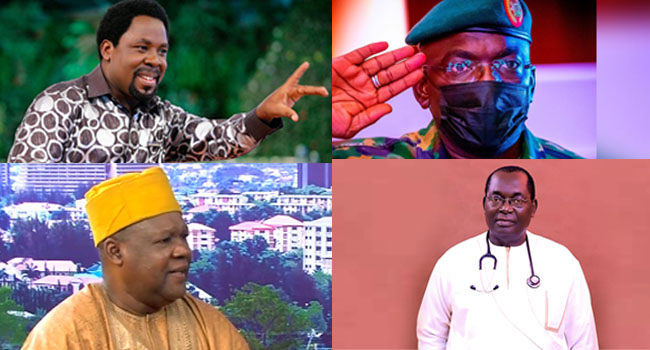 While 2021 is just a few days from being over, it was the year Nigeria lost some of its most prominent personalities. 
From the entertainment industry, sports, and politics, several Nigerians succumbed to death in the passing year.
Although it is near-impossible to keep track of deaths, this post highlights the demise of some prominent Nigerians in 2021.
---
TB. Joshua
---
The founder of the Synagogue Church of All Nations (SCOAN) died on June 5, hours after he finished service in Lagos State.
TB Joshua, who died at 57, was credited to have predicted several events and attracted a followership that stretched beyond the Nigerian shores.
His burial was held in the Ikotun area of Lagos about a month after his demise and also attracted a global audience. It was attended by dignitaries like Ondo State Governor Rotimi Akeredolu among others.
---
Ibrahim Attahiru
---
Barely five months after taking over as the Chief of Army Staff (COAS), Lieutenant General Ibrahim Attahiru and ten others died in an air crash in Kaduna State.
Lieutenant General Attahiru was en-route Kaduna from Abuja when the unfortunate incident happened, the Army said in a statement confirming the ex-COAS' May 21st death.
His death triggered an outpour of tributes from within and outside the country.
President Buhari in a statement said he was sad and sorrowful about the incident, describing the military officers as "heroes who paid the ultimate price for peace and security in the land."
---
Ahmed Gulak
---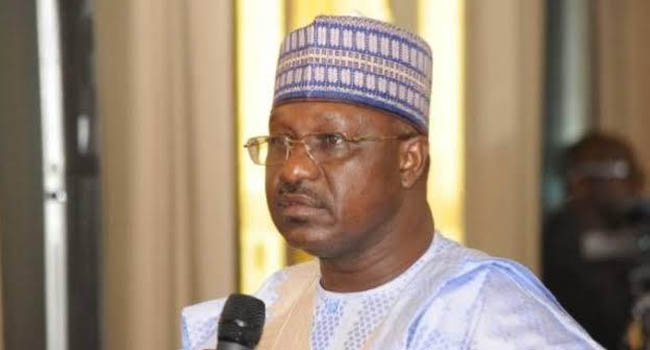 Ahmed Gulak's demise also raised concerns among political elites in the country. Gulak, a chieftain of the All Progressives Congress (APC), was killed by gunmen in Imo State in May.
A one-time aide to former President Goodluck Jonathan, he was shot while returning to Abuja from the Imo State capital of Owerri.
The police said Gulak left his hotel without security details in the face of insecurity in the southeast state and added that he was ambushed by "bandits" on his way to the airport.
---
Yinka Odumakin
---
Known for his activism, the former spokesman of the pan-Yoruba group, Afenifere died on April 3 after battling COVID-19 complications.
He died at the intensive care unit of the Lagos State University Teaching Hospital where was on admission.
The human rights activist played a key role in the National Democratic Coalition (NADECO) that fought the regime of General Sani Abacha after the annulment of the June 12, 1993 election.
At some point, he was one of the spokespersons for the Southern and Middle Belt Leaders' Forum (SMBLF), the body representing ethnic nationalities in the South-West, South-South, South-East, and the Middle Belt.
The late Odumakin married Dr Joe Odumakin who welcomed a set of twins – a boy and a girl – six months after his husband's death.
---
Obadiah Mailafia
---
Mailafia was a former Deputy Governor of the Central Bank of Nigeria (CBN) and had before his death been invited by the Department of State Services (DSS) over his comments about insecurity in the country.
The 64-year-old died on September 19th in Abuja after a brief illness. Mailafia, a public affairs analyst, was the presidential candidate of the African Democratic Congress in the 2019 presidential election.
He hailed from Kaduna State.
---
Ndubuisi Kanu
---
The former military administrator in Imo State died on January 13th after a brief ailment. He was 77.
Kanu was also a former military administrator of Lagos State and a prominent names in the defunct National Democratic Coalition (NADECO), an organisation dedicated to the revalidation of the June 12, 1993, election of MKO Abiola annulled by the military administration of General Babangida.
---
Chike Akunyili
---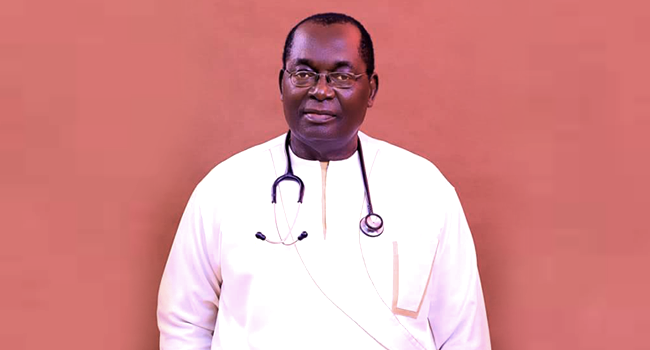 Until his death, he was a former Information minister and the husband to the late Dora Akunyili – an ex-Director General of the National Agency for Food and Drug Administration and Control (NAFDAC).
Dr Akunyili was shot by gunmen on September 29th alongside his driver and a police escort around the Nkpor junction in Idemili North, Anambra State.
Sources confirmed to Channels Television that he was coming back from an event to receive an award for his late wife.
In the aftermath of his death, the Anambra State Government placed a N20m bounty on the killers.
---
Lateef Jakande
---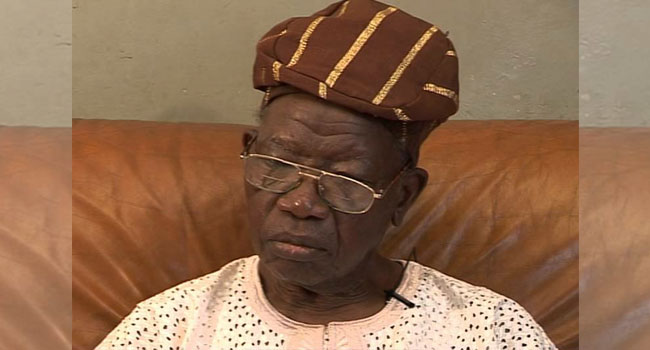 Aside from the late Akunyili, Lagos State also lost its first civilian governor, Lateef Jakande.
Popularly known as Baba Kekere, the late Jakande died on February 11, aged 91.
His impacts as the governor of the South West state  – October 1, 1979, to December 31, 1983 – were majorly in housing, education, health, and rural development.
The former journalist is also credited to have developed several low-cost housing estates across Lagos State.
---
Mama Taraba
---
The former Minister of Women Affairs, whose real name is Aisha Jummai Al-Hassan, passed away on May 7th at an undisclosed hospital in Cairo, Egypt. She was 61 years.
In 2015, President Muhammadu Buhari appointed her as the Minister of Women Affairs. But she resigned from the post on July 27, 2018.
She also left the ruling All Progressives Congress (APC) for the United Democratic Party (UDP) where she became the party's governorship flagbearer in the 2019 general elections in Taraba State.
Mama Taraba, however, lost to Governor Darius Ishaku of the Peoples Democratic Party (PDP).
Al-Hassan had also served as a Senator representing Taraba North under the PDP.
---
Dare Adeboye
---
Also in May, Pastor Dare Adeboye, the son of the General Overseer of the Redeemed Christian Church of God Worldwide, Enoch Adeboye, died aged 42.
Dare Adeboye died in his sleep shortly after a ministration, according to senior pastors. The late preacher had a wife and three children.
---
Baba Suwe
---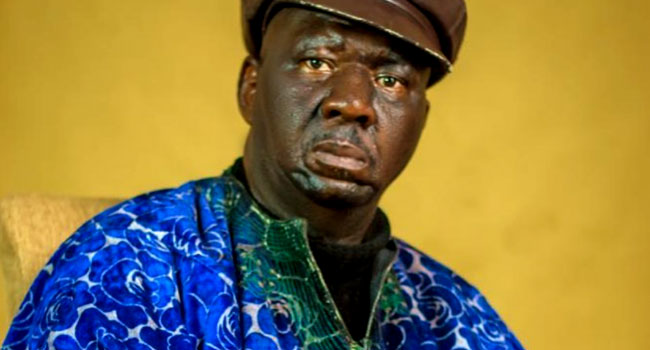 With a little over a month to the end of the year, Nollywood lost one of its veterans and comic actor, Baba Suwe.
Babatunde Omidina died on November 22nd aged 63.
The actor hailed from Lagos State and featured in movies like Iru Esin, Ebi Olokada, Baba Londoner, Obelomo, Elebolo, Larinloodu, and Baba Jaiye Jaiye. He was buried three days after his death in a ceremony attended by several Nollywood stars.
---
Tony Momoh
---
Earlier in the year – February 1 – the chieftain of the All Progressives Congress (APC) and former Minister of Information and Culture minister- died.
He was a longtime ally and friend to President Muhammadu Buhari and had served as the chairman, Media and Publicity of the All Nigeria People's Party (ANPP) Campaign Organisation in the 2003 and 2007 elections as well as Chairman of the Congress for Progressive Change (CPC).
Tony Momoh was from Auchi, Edo State, and one of the founding members of the APC.
---
Victor Uwaifo
---
The man, best remembered by his hit songs, 'Mami Water', 'Joromi' and 'Guitar Boy,' died on August 28.
Aged 80, the multi-talented icon was also a songwriter, sculptor, and professor before his passage in Benin City, Edo State.
Uwaifo was renowned for his mastery of the guitar and the flute. Between 2001 and 2003, he served as the Commissioner for Arts and Culture in Edo State.
---
Innocent Chukwuma
---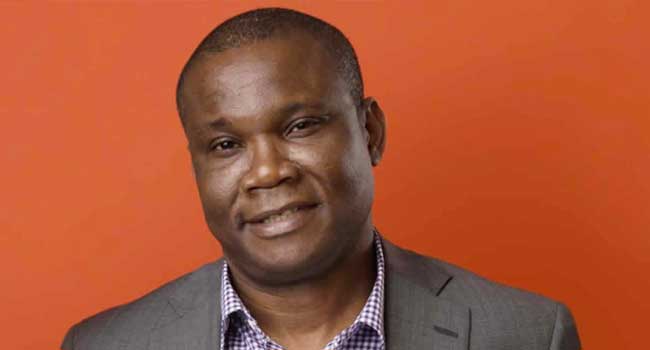 He was one of the leaders in Nigeria's civil society space and the founder of the CLEEN Foundation.
Innocent Chukwuma died on April 4 and was one of the students within the National Union of Nigerian Students (NANS) platform that opposed the arbitrary powers of military rule in the 1980s.
Regarded as a patriot, Chukwuma established the Centre for Law Enforcement of Education in Nigeria registered with the Corporate Affairs Commission as CLEEN Foundation in 1989. He was 55.
---
Ibrahim Mantu
---
In the political space, Nigeria also lost a former Deputy Senate President Ibrahim Mantu.
He died in Abuja on August 17th after falling ill. Mantu was elected under the platform of the Peoples Democratic Party (PDP) in 1999 and represented Plateau Central Senatorial District.
The National Chairman, defunct Peoples Democratic Alliance, and National Publicity Secretary defunct United Nigeria Congress Party was the Deputy Senate President in 1999, a position he held for eight years.
Until his death, Mantu was a member of the PDP Board of Trustees.
---
Sound Sultan
---
Aside from Uwaifo, there were other deaths in the entertainment sector including that of Sound Sultan.
The 44-year-old singer died from "a hard-fought battle with Angioimmunoblastic T-Cell Lymphoma" on July 12, according to a family statement.
Sound Sultan, whose real name is Olanrewaju Fasasi, was also buried on the same day in the US.
He had a wife and three children and came into the spotlight in the early 2000s when he released his first single 'Jagbajantis' which became an instant hit in the country.
---
Ahmed Joda
---
While many remembered him for different things, for President Buhari, Ahmed Joda was a true patriot.
Born in Yola, in Adamawa State, Joda was reputed as an icon of public service and died on Friday 13, August 2021, aged 91.
In 2015, he was the permanent secretary and chairman of Buhari's transition team.
---
Sadiq Daba
---
On March 3, Nigerians were greeted with the news of Sadiq Daba's demise. The veteran broadcaster and actor died following a long battle with leukemia and prostate cancer.
He featured in series and movies, with 'Cock Crow at Dawn' and 'October 1st' as notable mentions. In the 1980s, Daba made waves working with the Nigerian Television Authority (NTA).
The Kano State-born actor had in 2017 narrated to Channels Television his battle with cancer.
"I have Leukemia," he said, adding that was receiving treatment at the Obafemi Awolowo Teaching Hospital, Ile-Ife.
"When this thing started, I was referred to Ile-Ife from LASUTH Lagos State. The challenges have been quite enormous; Leukemia has been complicated by prostate by the Grace of God, I will get through this," he noted.
---
Sani Dangote
---
Away from Daba, Sani Dangote, the vice president of the Dangote Group and brother to Aliko Dangote also died during the year.
Sani Dangote died on Monday, November 15th, 2021, according to a statement by the Dangote Group.
Before his death, he was an established businessman with investments in manufacturing, agriculture, banking, and oil services.
He was also on the Board of companies including Nigerian Textile Mills Plc, Nutra Sweet Limited, Gum Arabic Limited, Dangote Textile Mills Limited, Alsan Insurance Brokers, Dan-Hydro Company Limited, Dansa Food Processing Company Limited, and Dangote Farms Limited.
---
Junaid Mohammed
---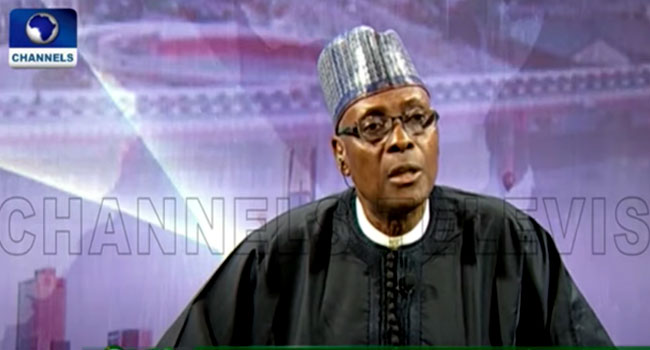 Born in Kano State, the second republic lawmaker was a staunch government critic who always voiced his concerns about key national issues.
Junaid Mohammed died at 73 after a sickness that lasted for three days.
The former member of the House of Representatives was the Social Democratic Party (SDP) party's Vice Presidential candidate in the 2019 election.
He was also one of the founding members of the Peoples Redemption Party (PRP) in 1976 under the leadership of the late Aminu Kano.
Aside from that, Mohammed was the National Deputy Chairman of the Social Democratic Party (SDP) in the northwest.
---
Rachel Oniga
---
Rachel Oniga hails from Delta State but was born in Lagos State. She was 64 and died on July 30.
Before she made her major acting debut in Nollywood with "Onome," Oniga worked briefly at Ascoline Nigeria Limited, a Dutch Consultancy firm.
The veteran actress had three children and several grandchildren. She was buried a month later in Lagos State.
---
Ada Jesus
---
Earlier, the entertainment industry had also lost Mmesoma Mercy Obi better known as Ada Jesus.
The comedienne died on April 21, two days after she celebrated her 21st birthday.
Her death followed a fight with kidney disease. She had before then had a battle with a clergyman and the Founder of the Mountain of Holy Ghost Intervention Deliverance Ministry, Chukwuemeka Odumeje, also called Indaboski.
---
Hosa Okunbo
---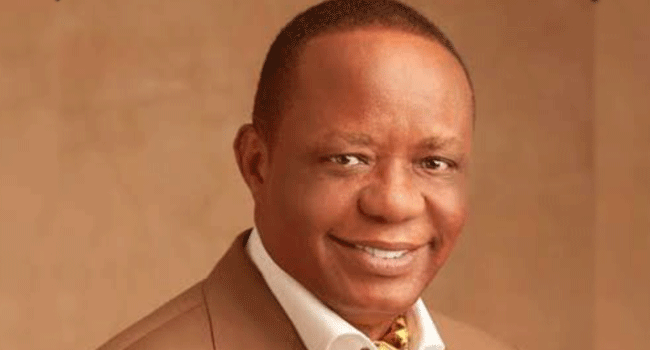 The Edo-born business mogul died on  August 8 in London with multiple reports suggesting that he passed on after a one-year fight with pancreatic cancer.
Captain Okunbo was 63. His daughter is married to the Olu of Warri Tsola Emiko.
In a tribute, Governor Godwin Obaseki of Edo State hailed his business dexterity and love for his people.
"A man of unparalleled energy and accomplishments, Captain Okunbo saw opportunities in adversity and from an early age in life, carved a niche for himself to become one of Nigeria's most outstanding businessmen," the governor said.
---
Victor Olaotan
---
Also in August, veteran actor,  Victor Olaotan, passed away at the age of  69.
Olaotan, known for his role as Fred Ade-Williams in the popular TV series, Tinsel, was bedridden for five years after he was involved in an accident.
"He has tried. It is not easy to be trapped in your own body for five years. He can finally rest now," the wife, Julia Olaotan, said in a statement announcing the actor's demise.
---
Folake Aremu 'Orisabunmi'
---
Her death was one of the firsts in Nollywood in the outgoing year. The news of the veteran Yoruba actress' passage filtered in on January 5.
Folake Aremu died in Ibadan, Oyo State at 60.  The development came a few months after the death of her ex-husband, Jimoh Aliu, better known as Aworo.
The actress was reputed for her role as an Ifa priestess with magical powers.
---
Ernest Asuzu
---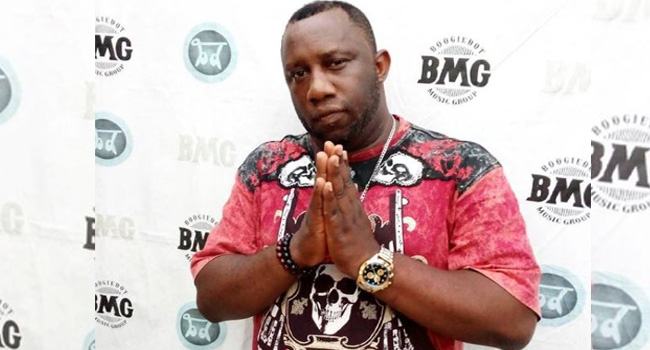 Weeks after Orisabunmi's death, Ernest Asuzu, also passed away aged 37.
According to the President of the Actors Guild of Nigeria, Emeka Rollas, Asuzu was rushed to the hospital after he slumped but died before they got there.
"He has been battling various health challenges like blood pressure. But some kind-hearted Nigerians helped in the past and he was treated," he told Channels Television.
Known in many quarters as El-cream, Asuzu started his acting career in the '90s, rising to prominence after he starred in the 1997 Nollywood classic, "Rituals".
Asuzu was also reputed as one of the "bad boys" of Nollywood for playing the roles of a bad boy and a hitman in movies. In recent years, he ventured into music and released an album titled "The Truth" in 2020.