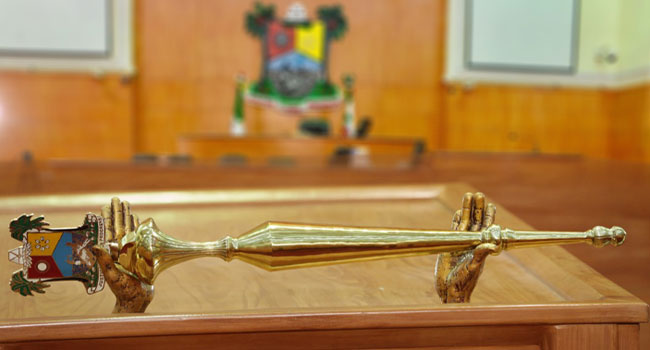 The Lagos State House of Assembly has passed the Appropriation Bill of ₦1,758,196,646,844 trillion for 2022.
The estimates which have the Recurrent Expenditure of ₦591,280,803,486billion from the Consolidated Revenue Fund and Capital Expenditure of ₦1,166,915,843,358 trillion from the Development Fund was presented on Wednesday, 24th of November, 2021 by the State Governor, Mr. Babajide Sanwo-Olu to the House for approval.
The passage of the Bill on Wednesday evening was sequel to the consideration of a report presented by the Chairman, Joint Committee of Appropriation, Gbolahan Yishawu on the floor of the House.
Yishawu explained that the budget size for next year was carefully made and that the Capital and Recurrent Expenditure ratio was put at 66:34.
He further explained that the increment of the total budget size passed was because it has an addition of leftovers from the previous allocations in the 2021 budget.
According to him, the leftover was rolled into a 'contingency fund' that was added to the Y2022 budget for the state.
He added the loans, bonds, and ISPO funds were captured in the budget that was passed by the lawmakers for next year.
READ ALSO: FAAN Beefs Up Security At MMIA Car Park
Governor Sanwo-Olu while presenting the budget had stated that, "2022 will be the final full year of Budget Implementation before the next general election in 2023. It is therefore an excellent opportunity for us to consolidate on what we have done so far, and ensure that every effort, every investment, every partnership, every policy, is translating maximally into noticeable positive impact in the lives of our people.
"This is necessary given the huge global changes that have come on us as a people and a nation. We must therefore continue to have a long-range view to our desired outcomes. This plan will therefore provide strategic direction and oversight for further growth and development in the State. This Year 2022 Budget is the next step on our journey to true and sustainable greatness in Lagos State."
Speaker Mudashiru Obasa in his remarks after the passage commended the Joint Committee for the necessary scrutiny of the Ministries, Departments and Agencies, MDAs of the government's budget proposal for 2022.
The Speaker directed the Acting Clerk of the House, Mr. Olalekan Onafeko to send a clean draft of the Appropriation Bill to Governor Sanwo-Olu for assent.