'We Live In Fear,' Zamfara Residents Raise Alarm Over Attacks By Bandits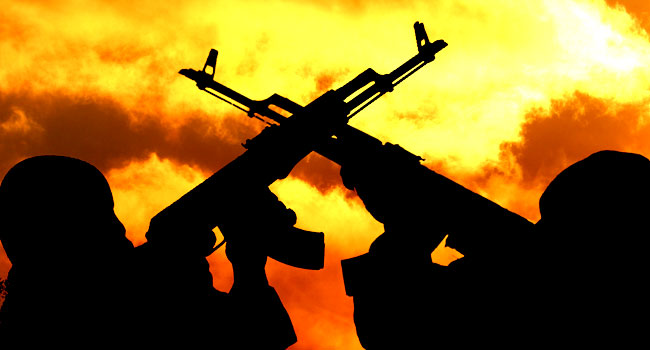 Some residents of Gusau say they are living in fear due to the insecurity bedeviling Zamfara as bandits have continued to attack and abduct people not only in the rural communities but also in the state capital.
In an interview with Channels Television on Tuesday, a Gusau resident, Hafizu Salisu, decried the incessant attacks on communities in the area.
READ ALSO: Three Dead, 18 Rescued As Search Ends In Delta Building Collapse
"Honestly, we are living in fear in Gusau because of the activities of bandits in the state," he lamented. "We hear bandits have been attacking rural communities and abducting innocent persons.
"In Gusau metropolis, the bandits have abducted people and demanded ransoms, and these ransoms are paid before they free their victims. We are always living in fear within Gusau metropolis."
The resident added, "It has been long since I went to Zurmi where my mother is, due to the alarming banditry activities in the area. My grandfather's residence in Zurmi serves as an Internally Displaced Persons (IDPs) camp.
"Those who have been sacked from their communities by bandits usually run to the residence to stay. If one cannot sleep with his or her two eyes closed and move in the daytime freely, it is not well."
Another local from Tsafe Local Government Area, Aminu Kucheri, narrated that he was forced to abandon his home and business due to the incessant attacks on his community.
Kucheri said his nephew and uncle were abducted by armed men in the community and their abductors have demanded a ransom of N3 million.
But police authorities in the state say they are committed to fighting banditry and other criminal elements in Zamfara.
The command's spokesman, Muhammed Shehu, explained that there were massive deployments of security operatives in communities prone to attacks and other strategic locations.
He stated that the police operatives, in collaboration with other security agencies, were working tirelessly to ensure residents across the state sleep with their two eyes closed.
Bandits in the north-western state have displaced hundreds of thousands of residents and rendered thousands of others as orphans.
Although Zamfara has eight official Internally Displaced Persons (IDPs) camps, some displaced persons temporarily take shelter in primary schools while others are staying with their relatives resident in safer communities and Gusau.