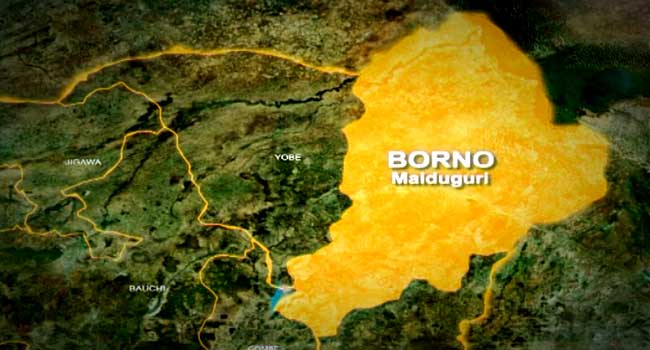 A 16- year-old boarding student of Elkanemi College of Islamic Theology Maiduguri has been handed over to the police over the attempted murder of a younger student.
He was said to have slit the throat of an 11-year-old JSS 1 student, Jubril Sadi Mato, with a razor blade at about 10:00 pm on Saturday night.
Jubril was, however, immediately rushed to the University of Maiduguri Teaching Hospital, where surgery was conducted on him.
Read Also: Kano Govt Closes School Where Five-Year-Old Hanifa Was Killed, Buried
His parents, who live in Yobe State, said they had received a disturbing call on Sunday morning from the school authority asking them to come over.
"Though in critical condition, he is breathing normally, I thank God that he is still breathing. The person who did this thing to him must be a serious criminal. This is a heinous crime to get hold of a small boy like this and slit his throat it's terrible. The CID came and they met me here and I am sure they are on top of it," his guardian told Channels Television.
Also speaking to journalists, the principal of the junior section of the school, Kashim Ibrahim Abdullahi said: "This incident happened in the night and was after the prep time. I was in my house in the quarters of the Elkanemi College when the students ran to me and said somebody was bleeding terribly. So, I picked my car and rushed the boy to the state specialist hospital where the doctor referred us to the trauma center here in the University of Maiduguri Teaching Hospital.
"The child has been given a befitting treatment and an operation before he was brought to the Intensive Care Unit".
Family sources say Jubril's vocal cavity was affected by the injury but he has been able to scribble some details of what happened on the night he was assaulted.
The school authorities also denied allegations of an attempt to shroud the act in secrecy in order to set the perpetrator free.
"We are going to stand to see that justice is given; we are not going to support anybody that will do this heinous act. We are a school of Islamic theology and this is not what we are preaching but you know when you are dealing with human beings, some human beings are vicious you may not know. This is something that is hidden but thank God we have seen this and we are going to take drastic measures," the principal said.
Meanwhile, the hostel masters in charge of the rooms that the boys were, have been fired, but still in the school's custody to aid investigations.