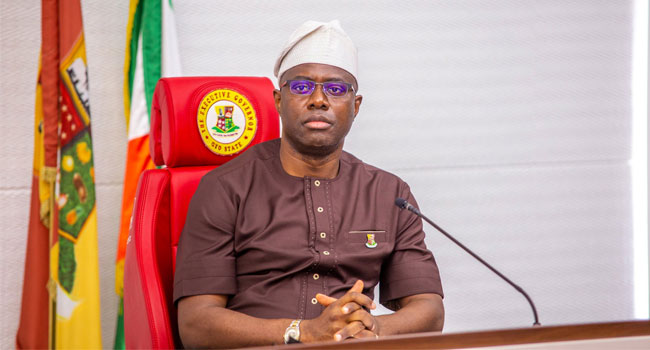 The Oyo State Governor, Seyi Makinde, has re-introduced the School Governing Boards (SGBs) for the 643 secondary schools in the state, saying it will help reinforce his administration's achievements in the education sec­tor.
Upon assuming office in 2019, Makinde dissolved the boards that were introduced by the last administration of former governor Abiola Ajimobi.
Speaking during the inauguration of chairmen and members of the SGBs for the 643 state-owned secondary schools, Makinde said that all the policies introduced by his government in the education sector have been yielding positive results.
READ ALSO: 2023 Presidency: I Don't Think Anyone Is More Qualified Than Me – Wike
He was represented by the Secretary to the State Government (SSG), Olubamiwo Adeosun, at the event held at the International Conference Centre, University of Ibadan.
"It is a great honour to stand here before you today as we inaugurate the distinguished members of the Oyo State Schools Governing Boards for all the 643 secondary schools in our dear Pacesetter State," the governor was quoted as saying in a statement by his Chief Press Secretary, Taiwo Adisa.
"You will recall that at the inception of this administration in 2019, we expressed our desire not only to improve the quality of education available in the state, but also to make it easily accessible to all, irrespective of social background.
"We also made it known that we shall require and encourage greater involvement of willing and interested public and private sector stakeholders in the joint management of our schools.
"I am happy to inform you that all policies we have instituted to improve access to quality education have been yielding great dividends.
"How else shall we interpret enrolment explosion in our public schools and improved learning outcomes than that confidence is gradually being restored in public education.
"To reinforce the benefits of our reform policies, there is the need to ensure that the management of our public schools is sufficiently conditioned to administer the delivery of even more accessible quality education for the development of the state."