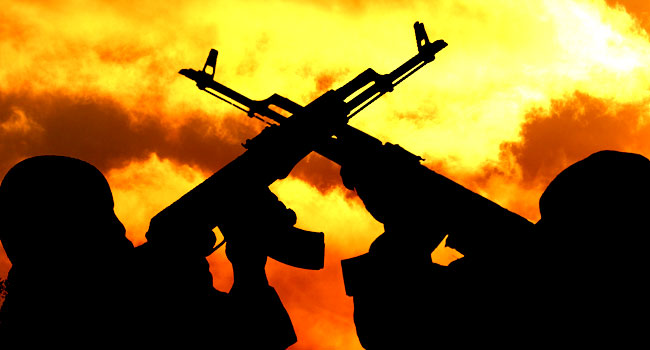 At least 20 persons have been killed when suspected cultists invaded a burial in Ebenebe, Awka North Local Government Area of Anambra State on Saturday. They also desecrated the corpse of a suspected member, identified as Ozo, that had been prepared for burial.
In a statement, the Police Public Relations Officer in the state, DSP Ikenga Tochukwu, said the Commissioner of Police, Echeng Echeng, has dispatched officers to the area. The police said it was a case of rival cultists, noting that they were not informed about the burial.
"On-the-spot assessment indicates that not less than five suspected cultists were killed in cold blood. Some of the corpses had been removed by their relations.
"The commissioner of police is miffed at the cold-heartedness of criminal elements in the society who have no regard for the sanctity of life of their fellow citizens," the police statement read.
READ ALSO: NDLEA Raids Lagos Island Drug Den, Arrests Kingpin, Six Others
While condemning the incident, the police vowed to track down the perpetrators, insisting that they "will be hunted down until they are brought to justice.
"The commissioner of police implores the good citizens of Anambra State to continue to support the police command with timely information to enable it to provide quality security for all residents and visitors alike."
Before now, video clips from the scene of the incident had made the rounds on social media. The gunmen upon arrival at the lying in state sacked the mourners and shot sporadically. Many people were seen lying in the pool of their own blood.